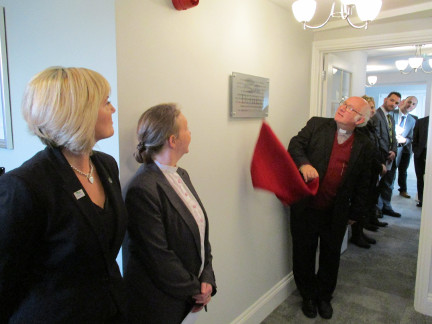 Picture Caption: Reverend Canon David Sherwin unveiled the plaque with Reverend Sarah Cottrill and Funeral Manager, Jo Tolley looking on
A V Band Dedication Service and Thanksgiving
On Tuesday 12th December, Dignity owned A V Band held a Service of Blessing, Dedication and Thanksgiving and celebrated the official opening of their new branch in St Johns, Worcester.
Reverend Canon David Sherwin and Reverend Sarah Cottrill led the dedication service and Jo Tolley, Funeral Manager welcomed guests to the new funeral home. As an act of remembrance, Angela Dobbins, Funeral Service Arranger, Lee Russel, Trainee Funeral Director and Susan Halls, Funeral Service Operative lit candles in the reception and arranging room, Chapel of Rest and Mortuary.
As Andrew Judd's last dedication service as Regional Manager, he read the Funeral Directors Prayer and thanked everyone for attending. Reverend Canon David Sherwin then unveiled the plaque at the branch to commemorate the event.
A delicious buffet was provided after the service for all those who attended.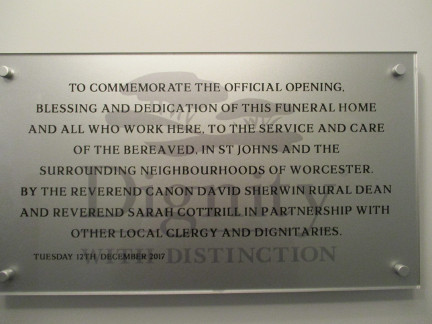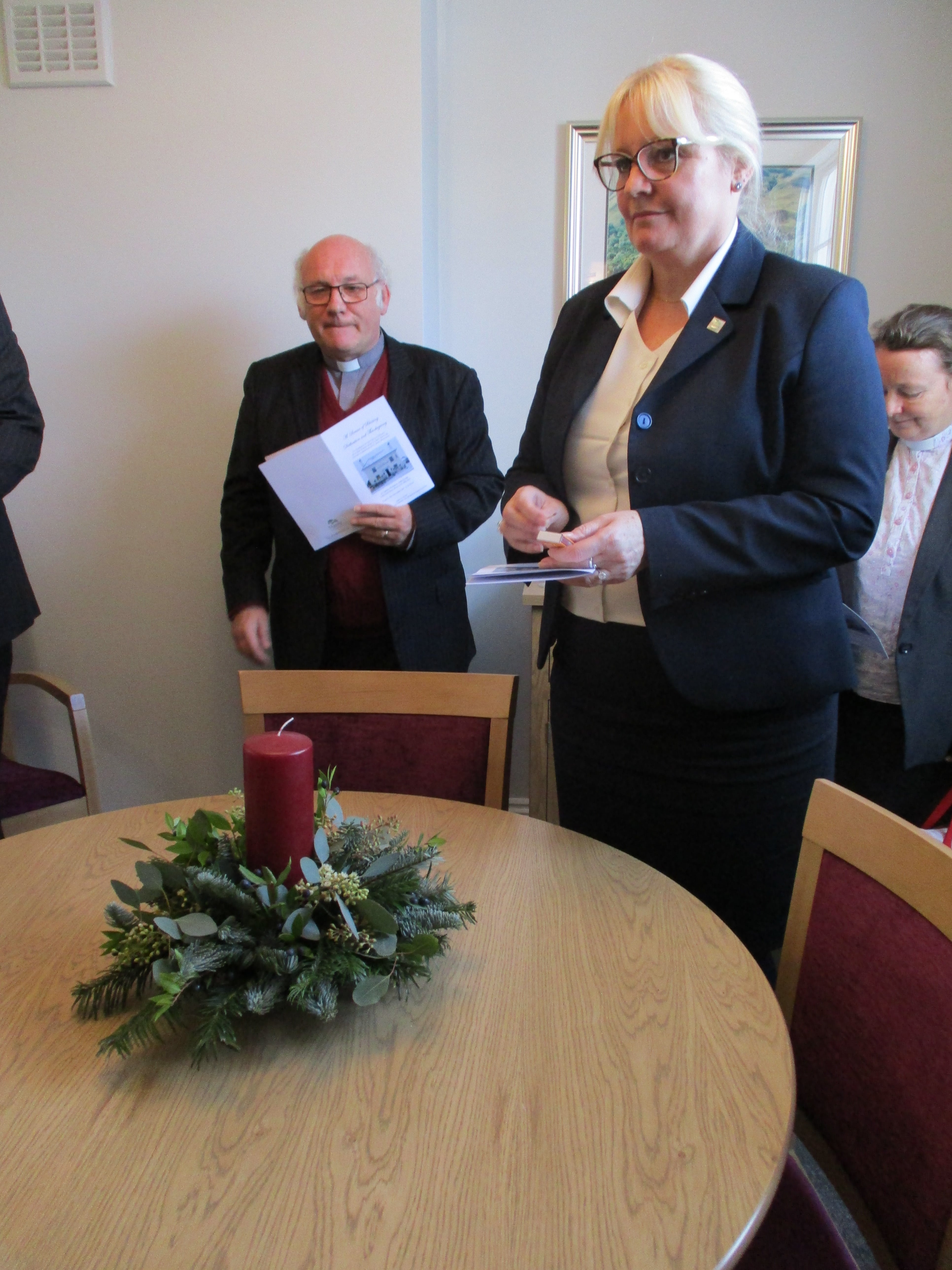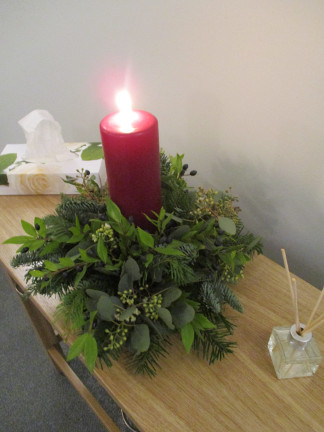 Candles were lit during the dedication service.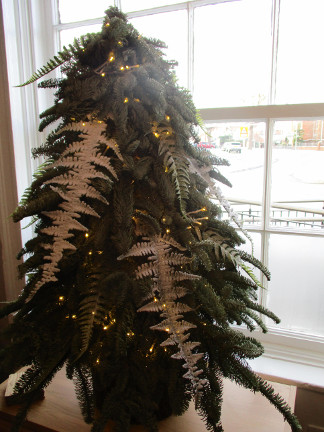 A V Band was feeling festive with the snow and their new Christmas tree in the window.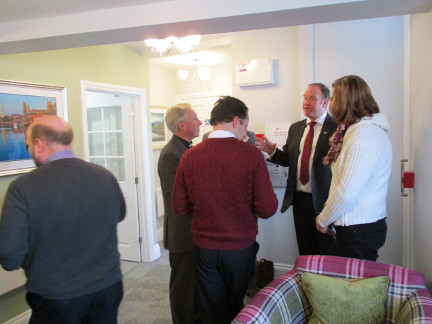 Guest mingled at the A V Band Dedication Service Event.