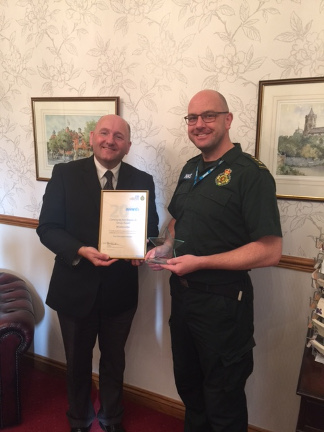 Paul receiving his award from Adrian Healey, Community Responder Officer for Somerset & Bristol.
First Responder Awards
Paul is the Team Leader of the Wiveliscombe Community First Responder group, which currently consists of nine committed and dedicated volunteers. The group has been responding to emergencies in their local community for over 16 years helping to support patients in their time of need.
As well as responding to emergencies, the group also helps to support the provision, fundraising and awareness of new Community Public Access Defibrillators in the town.
Always willing to be involved and to provide the best possible service to the patients in their community, the group has taken part in the recent Lifting Equipment Pilot, which is proving enormously effective in patient's treatment options.
Paul Barrington-Heaven, Funeral Manager
"Patient care, compassion and a team ethos encompass the spirit of the group and the responders demonstrate this on a daily basis. They provide a vital link in response to patients and this group award couldn't be more deserved."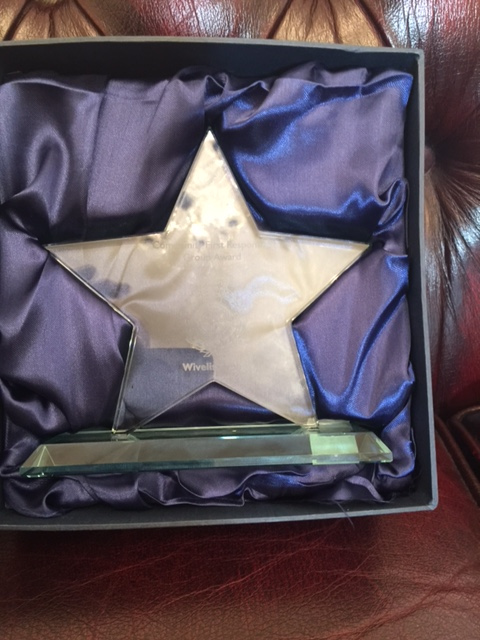 The first responder award.