Stockton On Tees
TS19 7LB
The Direct Cremation
Our Direct Cremation service allows you to have a lower cost cremation for your loved one, without a ceremony.

The unattended cremation takes place without mourners at our chosen crematorium, allowing you to have your own remembrance service in a more personal environment, if you so wish. Following the cremation, we will either scatter your loved one's ashes or return them, for you to administer however you see fit.
Call 24 hours a day on 01642 424836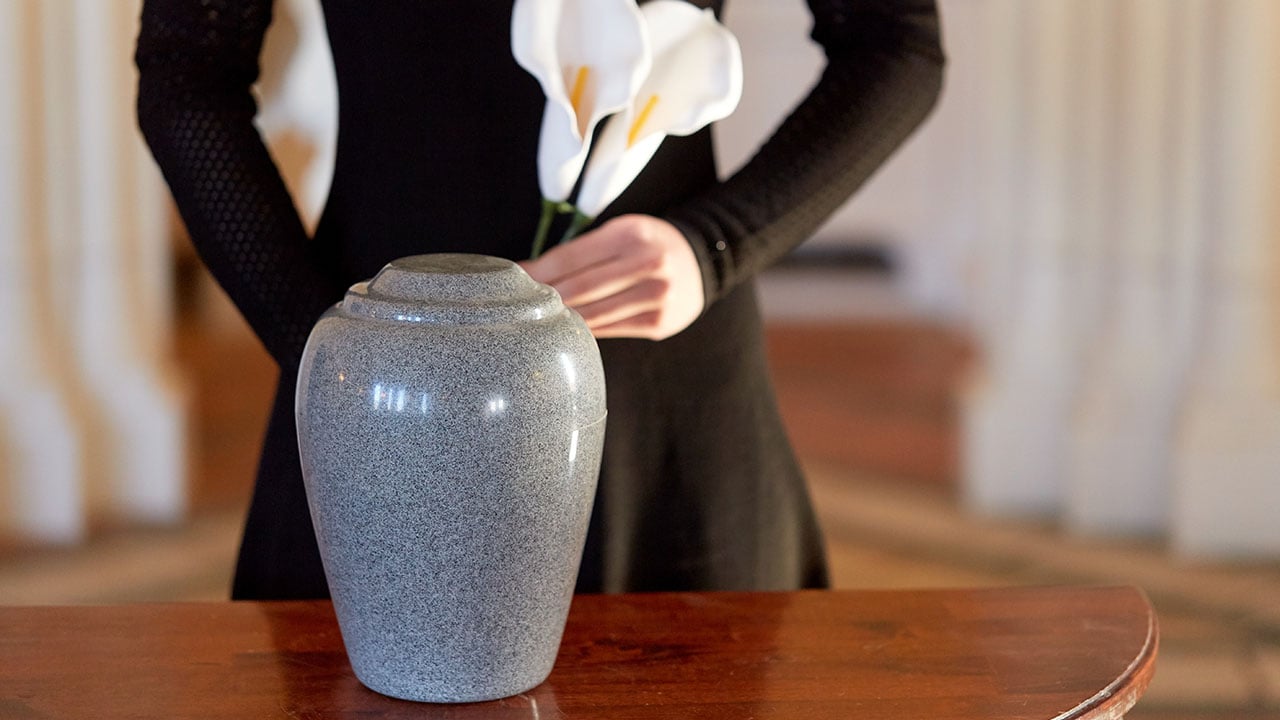 Stockton Direct Cremation Costs
With our professional team of funeral experts on hand to provide guidance at every step, you will never be on your own when it comes to making a decision.

We will talk you through the Direct Cremation, ensuring the arrangements meet with your approval, and work to put everything in place, including the documentation and external payments, allowing the cremation to go ahead. The total estimated cost includes a basic coffin with lining and fittings.

The high standards of care we offer to you is reflected in the care we provide for your loved one, who will be treated with kindness and absolute respect at all times. If you wish to keep or scatter your loved one's ashes, they will be returned to our funeral home for your collection, but if you want us to scatter them, this will be done in the crematorium's gardens of remembrance.
Estimated Cost of Funeral
Direct Cremation

£975

(Includes our Park Coffin and cost of cremation)

Total estimated cost excluding optional extras

£975
Our Price Promise
Our exceptional service for the lowest price within our local community. Guaranteed.

We regularly check our competitors' prices and are confident that we are unbeaten locally. To give you further peace of mind, we also promise to match any local prices you may find after arranging a funeral with us.
The Direct Cremation at a Glance:
Our team of funeral professionals will bring your loved one into our care using specialist vehicles and equipment during normal working hours

Your loved one will always be treated with the utmost respect and receive continuous attention while in our care, resting in climate controlled mortuary facilities

Our funeral arranger will support you, providing face-to-face guidance at every stage of the process and liaising with all third parties on your behalf

All necessary documentation will be prepared, collected and distributed by us, and external payments made so the cremation can legally proceed

You can visit your loved one, by prior arrangement, in our private chapel of rest during normal working hours

A basic coffin with lining and fittings included in the price

A specialised funeral vehicle will transport your loved one directly to the crematorium

An experienced attendant will supervise the cremation

Some Important Things to Consider

No alternative coffins are available when you choose a Direct Cremation

There is no service or ceremony for mourners to attend

Dignity chooses the crematorium and the cremation is unattended
Alternative Choices
Unsure whether a Direct Cremation is the right choice for your loved one? See our other funeral services below:
Service Details
Find out more about a Direct Cremation and what it entails:
The Direct Cremation
Our Direct Cremation funeral provides a cremation for your loved one, without the attendant service. There are no mourners, hearses or limousines, and no ceremony, allowing you to hold a remembrance or memorial service at a location of your own choosing, if you so wish.
Your loved one will still receive the highest standard of care within our premium facilities, and our professional arranger will be here to support you and ensure everything is in place to allow the Direct Cremation to go ahead. This will take place at a crematorium selected by ourselves, with no family or friends in attendance, and a basic, lined coffin is provided. The ashes can be returned to you or scattered at the crematorium's garden of remembrance.
To arrange a Direct Cremation for your loved one, speak to a funeral professional at our Stockton funeral home.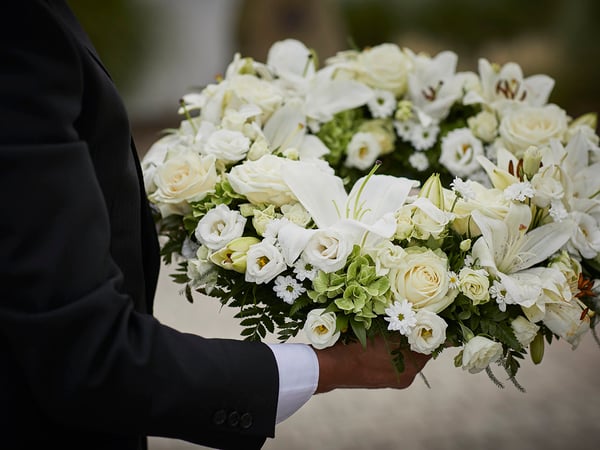 Our Park Coffin
Included in the price of the funeral service, your loved one will be laid out in our Park Coffin, which combines quality with a classic, no-frills aesthetic.

Covered in a black oak effect foil veneer, complete with a glossy satin finish, this coffin has a flat lid and matching black plastic handles. The lined interior is fitted with a pillow and white taffeta frill.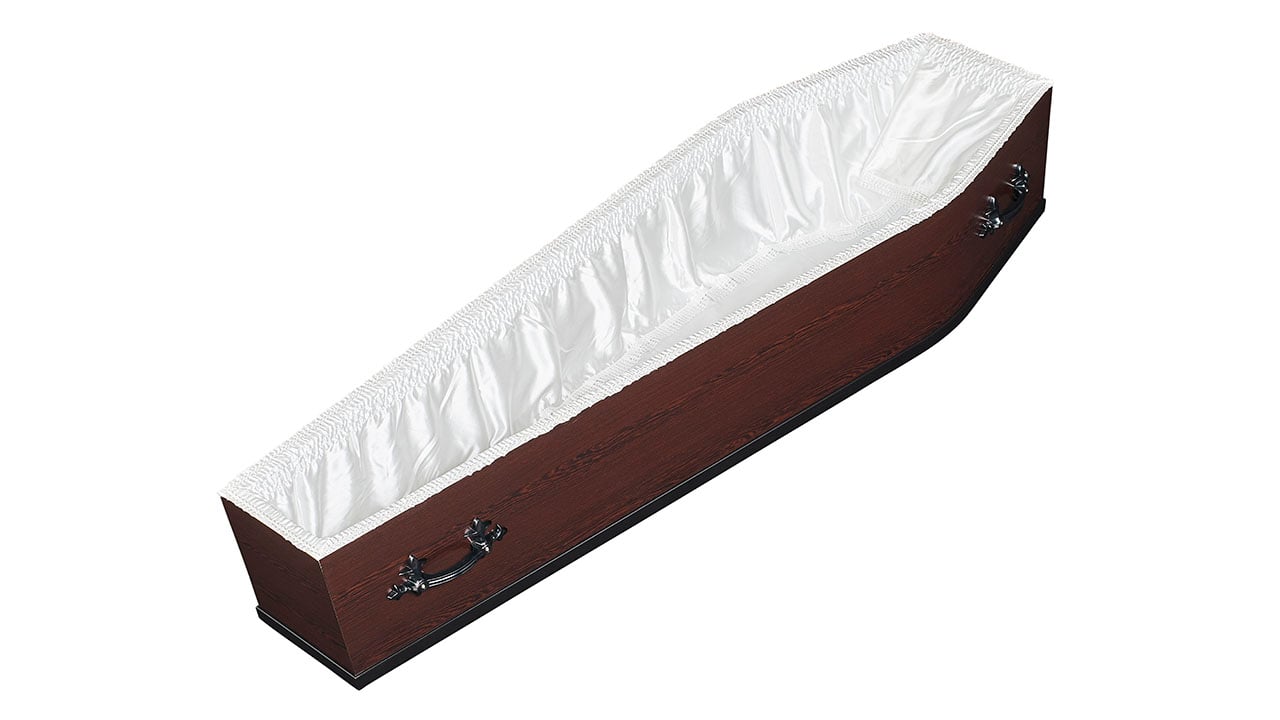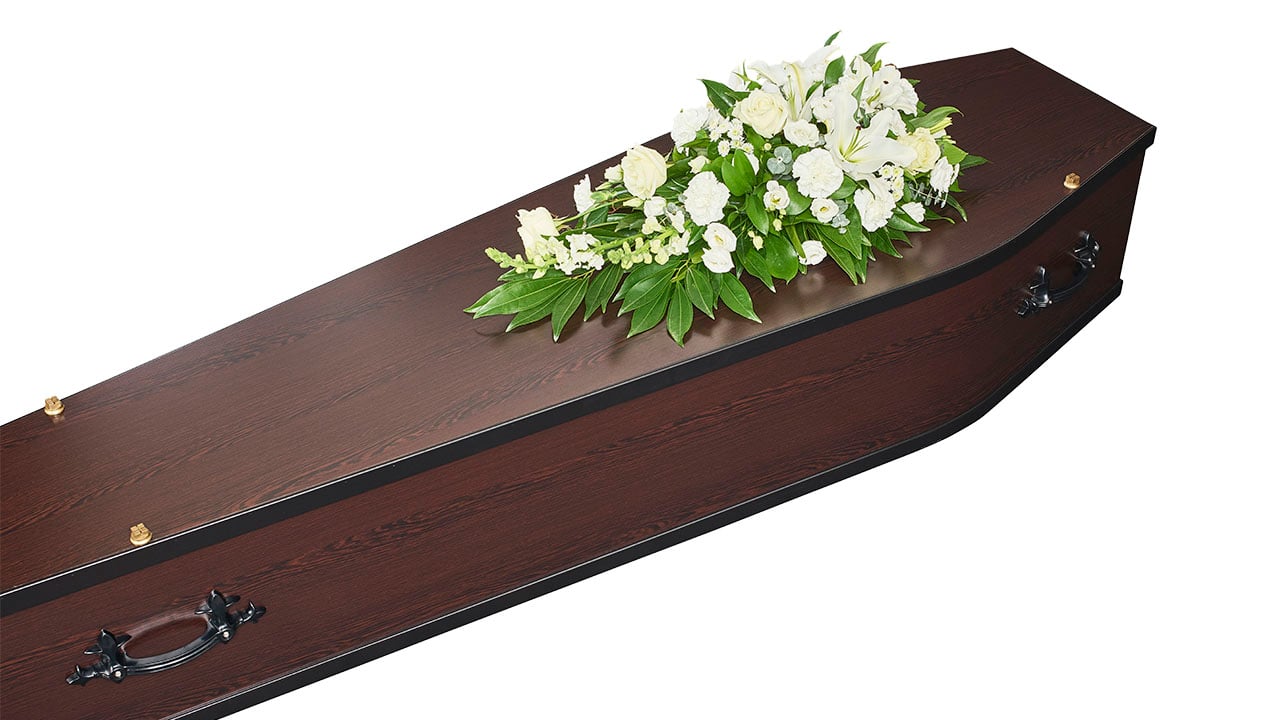 Our Range of Urns
From the traditional to the contemporary, through to the eco friendly, the cremation urns within our range provide a decorative and respectful choice for keeping your loved one's ashes safe. Take a look at the urns and scatter tubes we have to offer.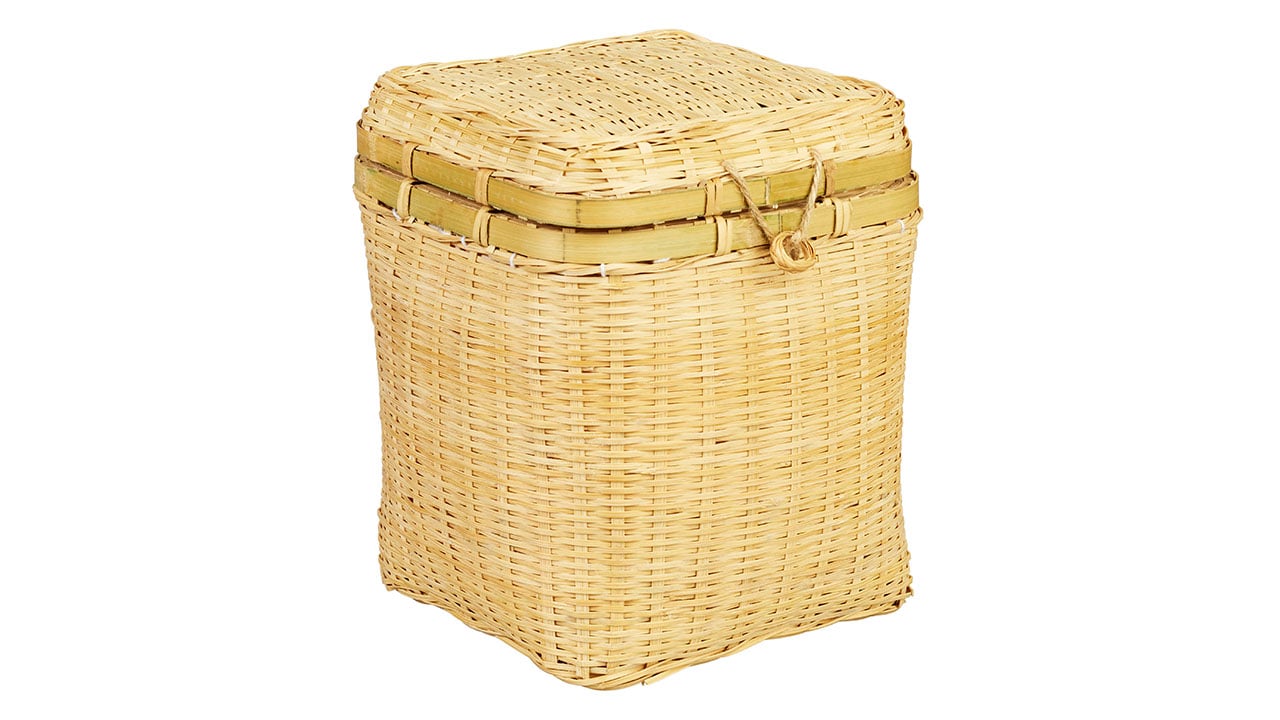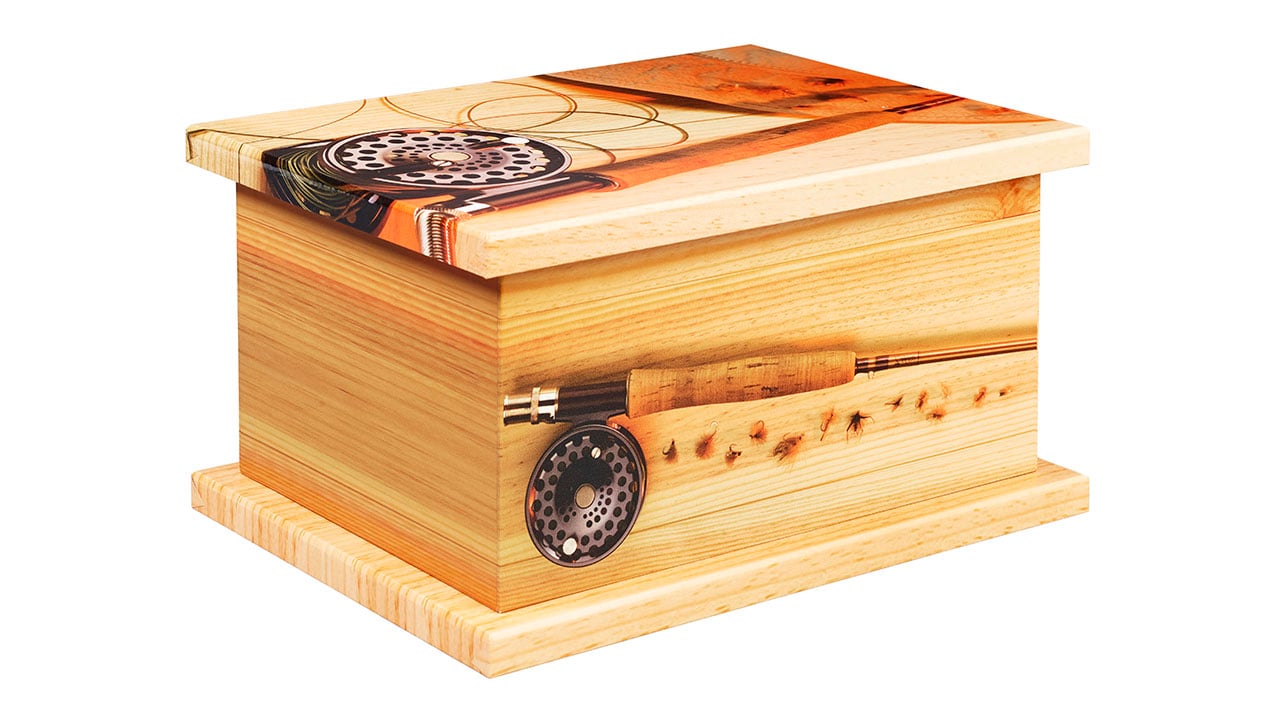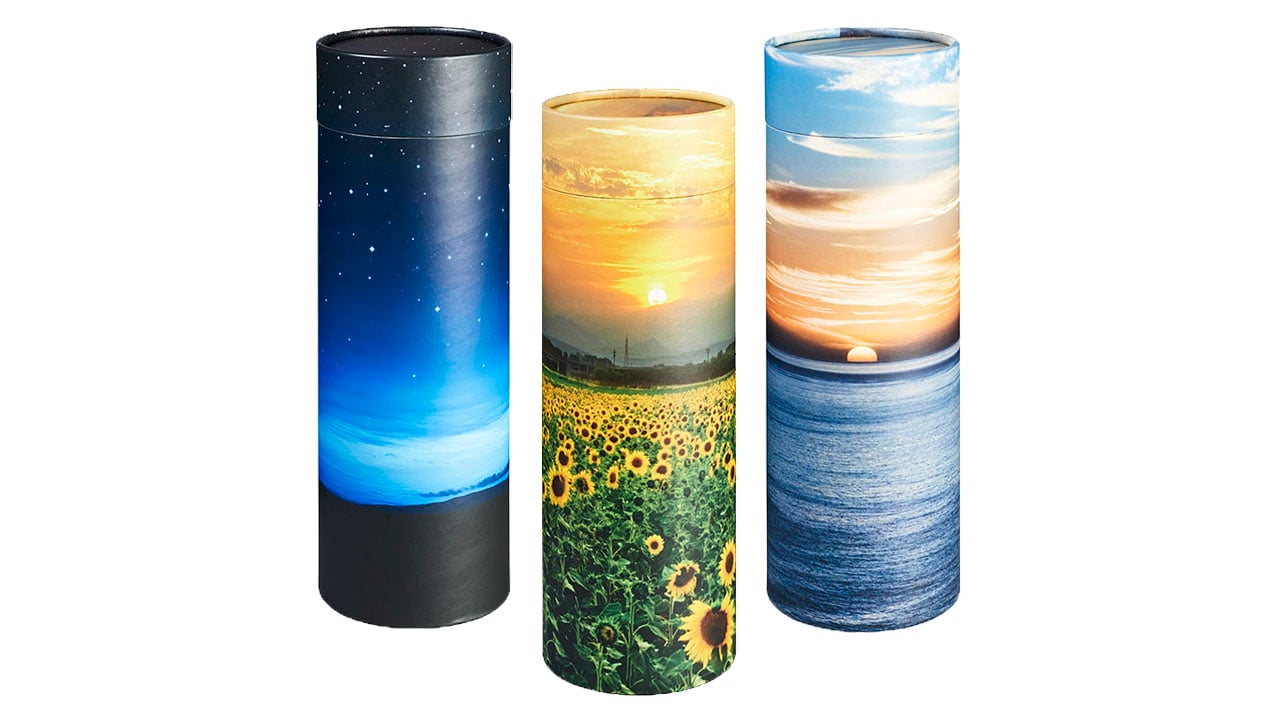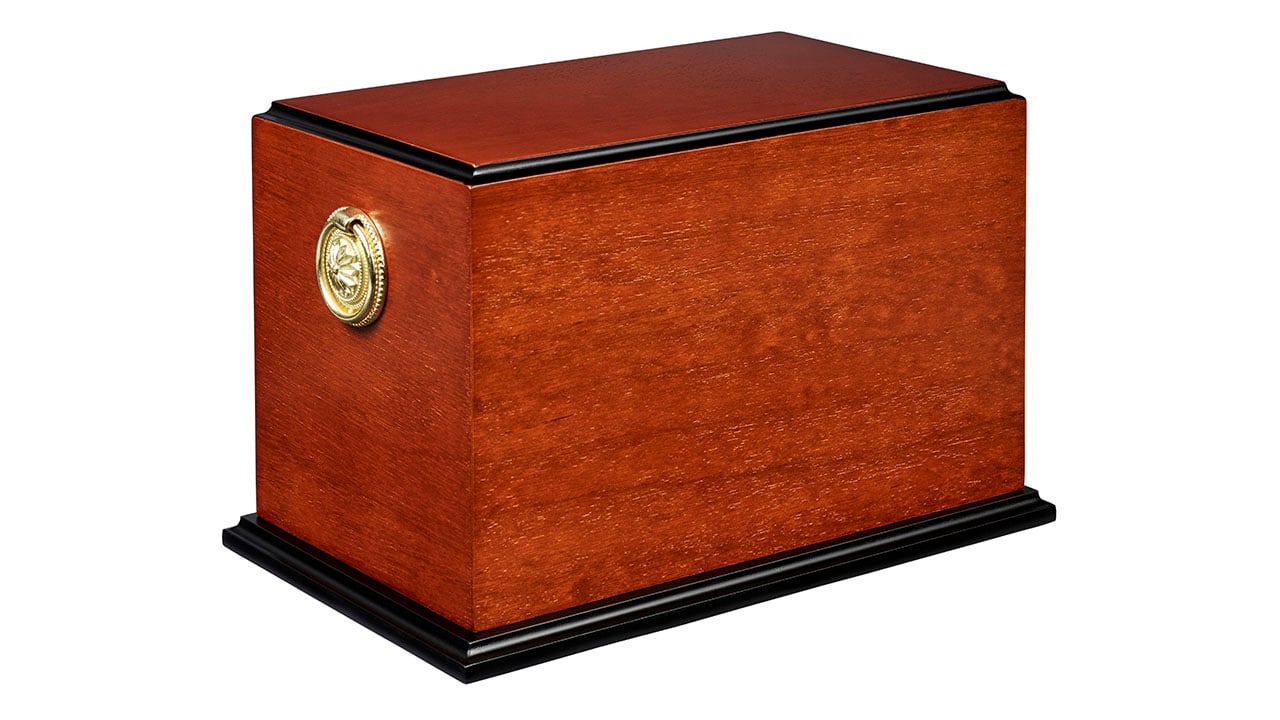 Natural Ashes Containers
Environmentally-friendly ashes containers made to the highest standards from sustainable and biodegradable materials.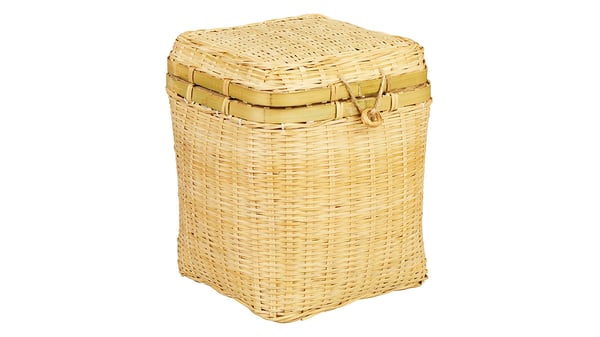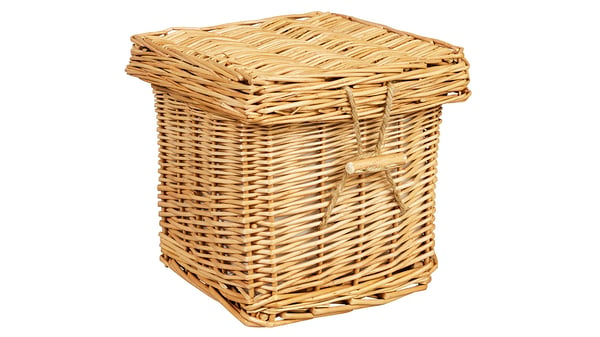 Picture Urns
For a more contemporary look, our picture urns can offer a personalised touch, with a range of designs that can be chosen to match the coffin. Printed directly onto the wood for the highest quality finish.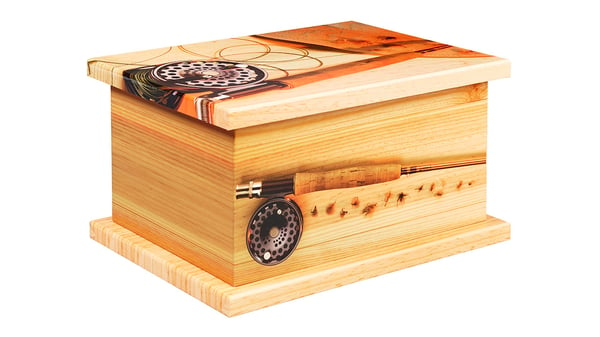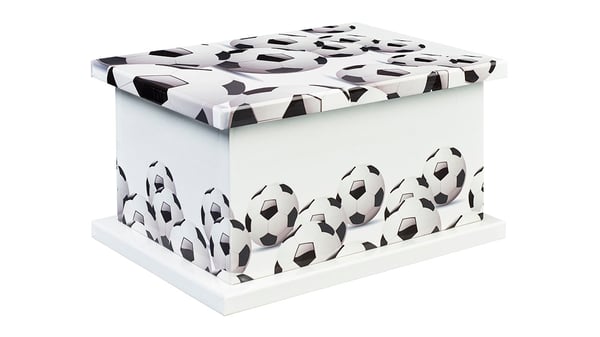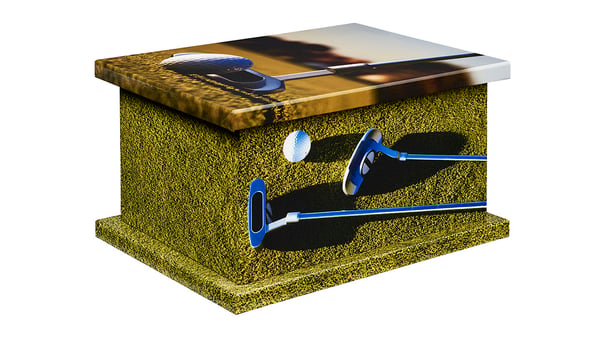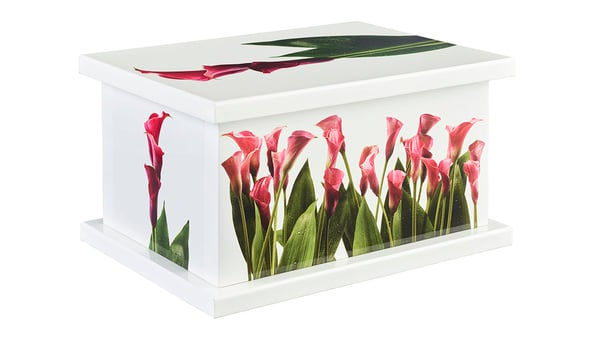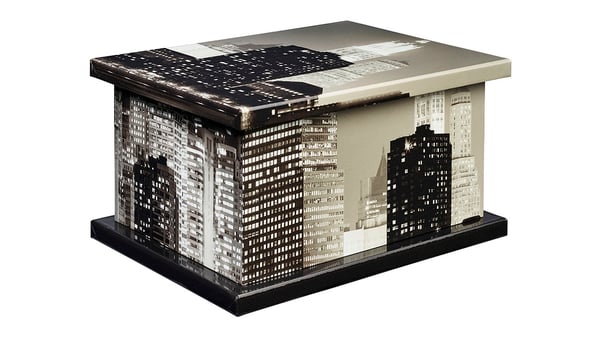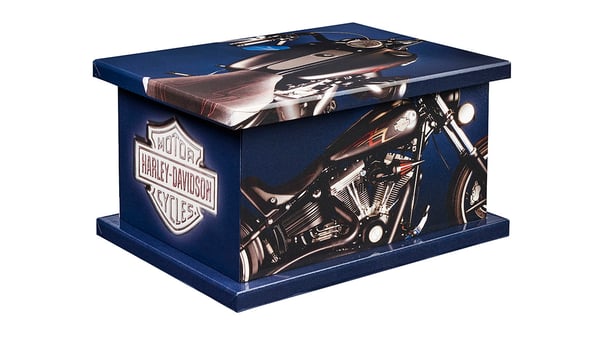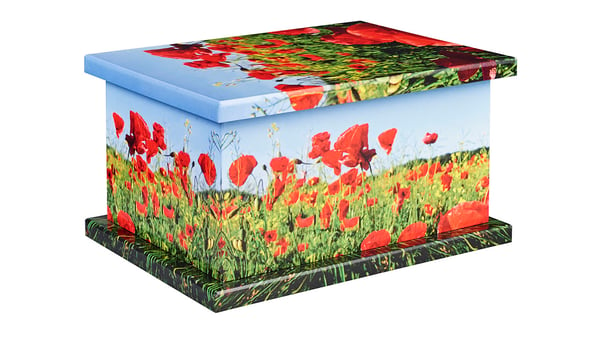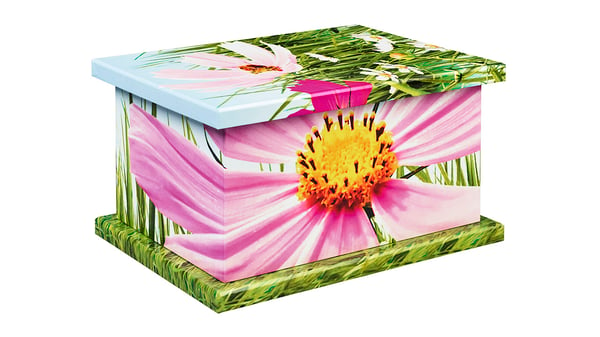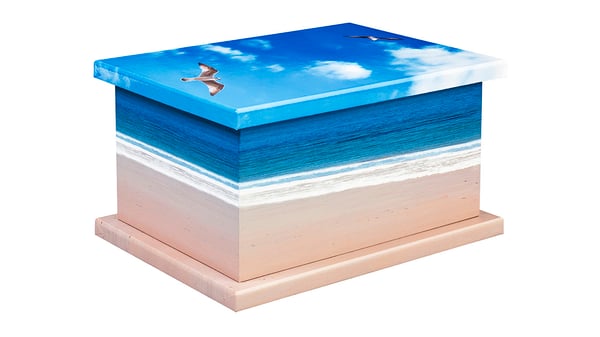 Scatter Tubes
Made from 90% recycled materials and available in a range of appealing designs, our scatter tubes are suitable for the use of scattering ashes, burying in the ground, or as a simple keepsake to remember your loved one by.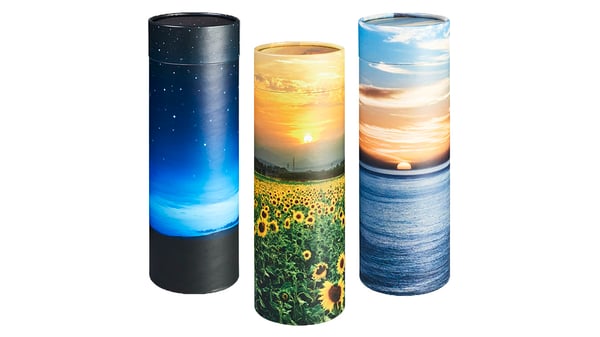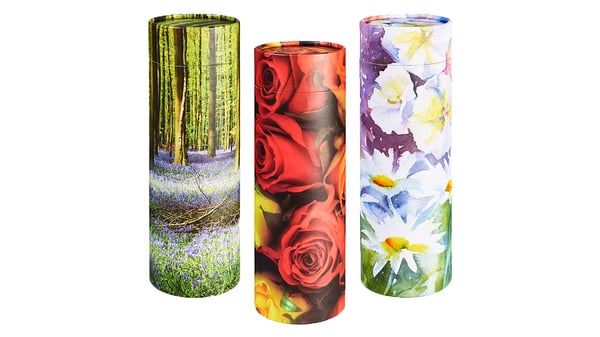 Traditional Urns and Ashes Casket
A selection of traditionally-designed urns and caskets, providing a dignified final resting place for your loved one's ashes.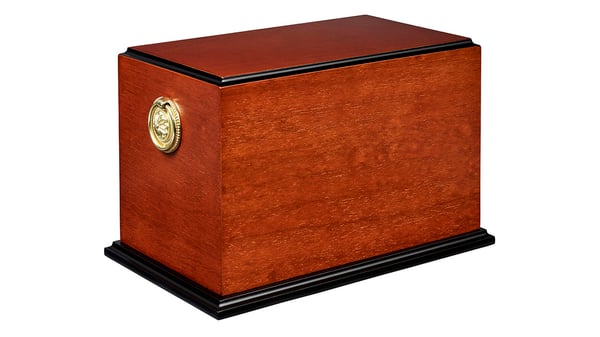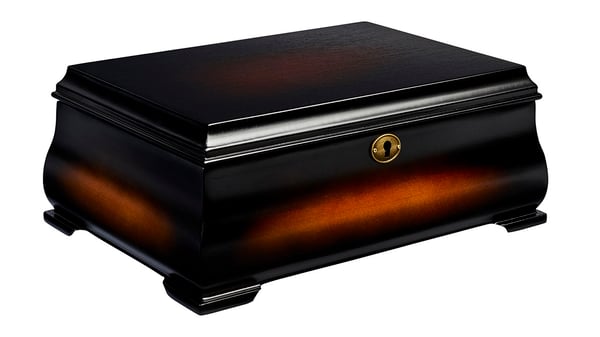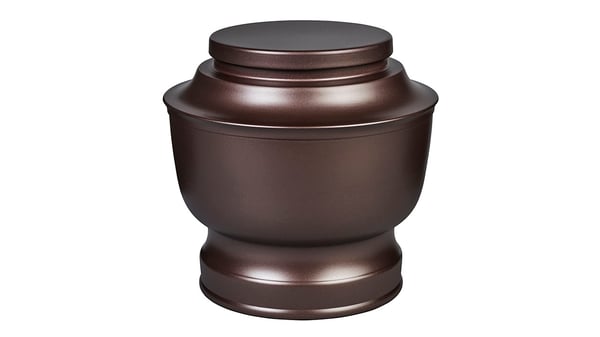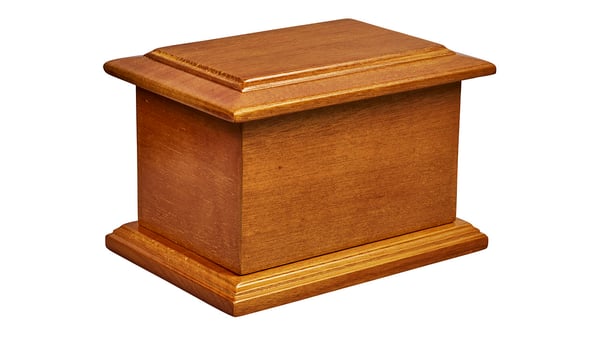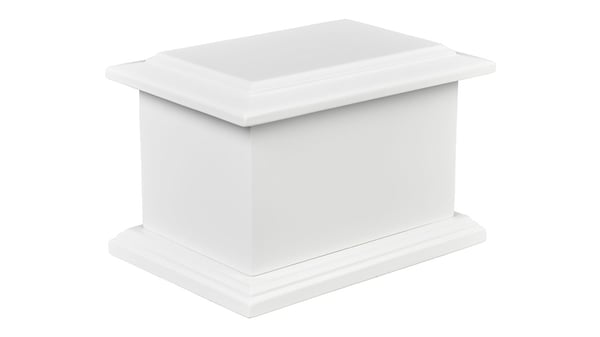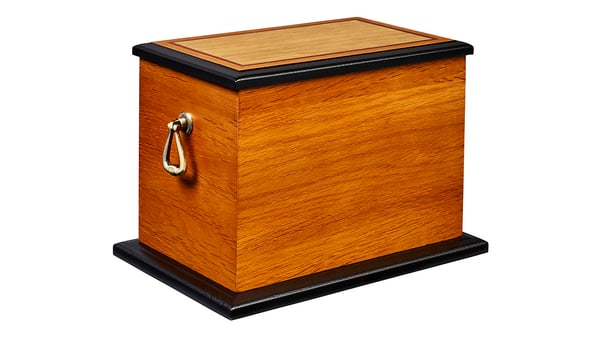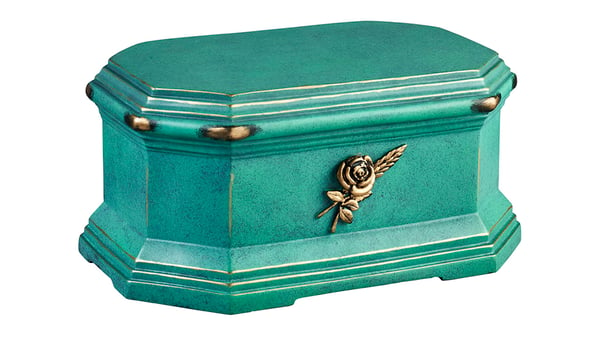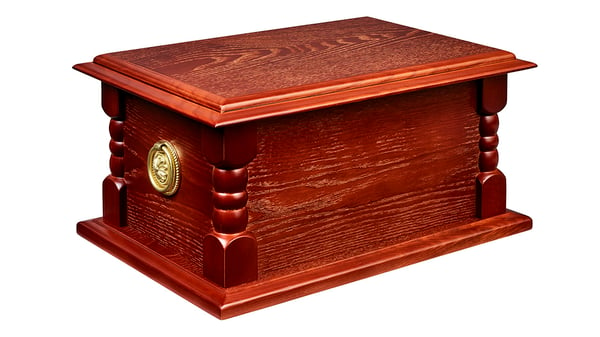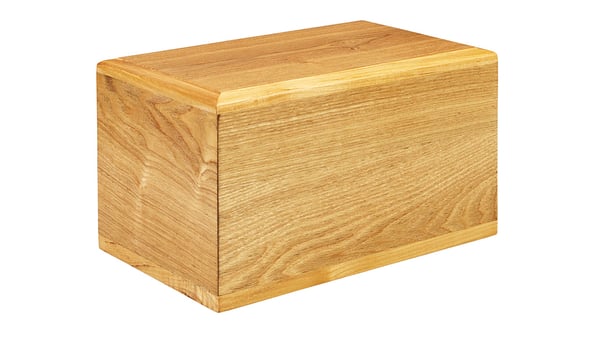 Additional Services
We are always available to discuss any of the additional services, along with their corresponding fees, that are listed here. You can visit our Stockton funeral home or, alternatively, call us on
Our Embalming Service

£150

Our Hearses

£215

Bringing the person who has died into care outside of normal office hours

£195

Removal of pacemaker

POA

Co-ordination of ancillary services provided by third parties

£95

Collection and administration of charitable donations

£80

Delivery of ashes within a 20 mile radius of our premises

£50

Additional mileage charge for the delivery of ashes beyond a 20 mile radius from our premises

£0.50 (per mile)
---
Optional Costs
Optional extras can be added to make your loved one's funeral even more personal, find out more below:
Overview
Although unattended, you might still wish to arrange some flowers for your loved one's Direct Cremation, or perhaps a memorial by which to remember them.

For an additional cost, we can arrange either, so that you have the assurance everything is being taken care of at this difficult time.

The table to the right provides an average cost of what is spent on memorials in the UK. To speak to one of our team about these options, call .
Example of Optional Funeral Costs
*Data based on the SunLife Cost of Dying report 2019
Memorials
Taking the time to remember your loved one is an important part of the healing process. Many of our families find that a memorial dedicated to their loved one helps to focus their thoughts and bring a degree of comfort at an otherwise difficult time.
We can help you to choose the right funeral memorial for your loved one and arrange to have it made and, where necessary, installed. Options for a memorial to your loved one include:


Headstones


Cremation memorials


Plaques


Ashes jewellery


Cremation urns


Memorial benches


Vases


Memorial trees


Statues


Speak to one of the team at Relph Funeral Directors about a
memorial
for your loved one. Call us on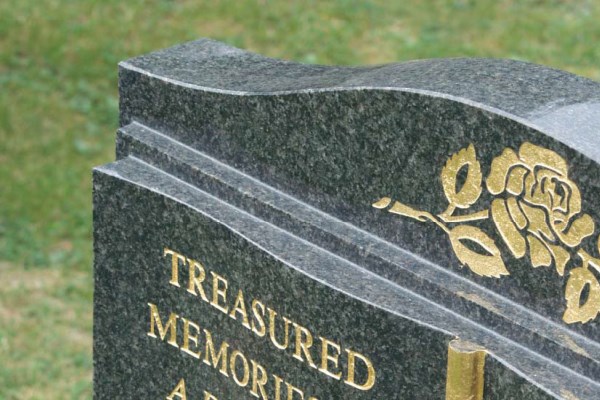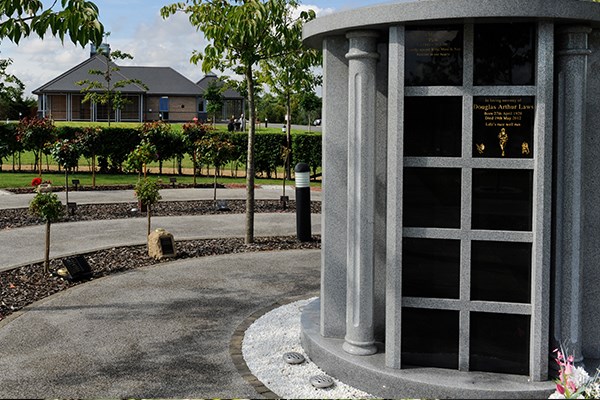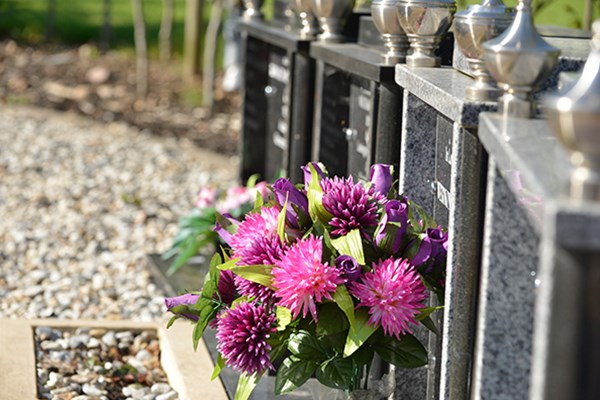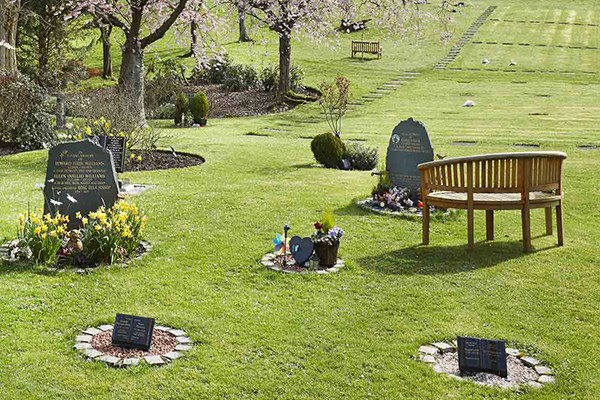 Floral Tributes
Funeral wreaths, coffin sprays and other floral tributes are still a traditional feature at funerals, even though a lot of people now choose to make a charitable donation instead.
A visually arresting way by which you can express your love for the one you have lost, funeral flowers come in a variety of arrangements, such as:


Funeral wreaths


Floral arrangements


Coffin sprays


Casket sprays


We are here to help you choose a suitable floral tribute to your loved one. To discuss your options, call our Stockton funeral home on