Harrow Funeral Notices
J A Massey & Sons Funeral Directors will create a personalised webpage to inform of funeral arrangements and pay tribute to the life of your loved one.
A simple and respectful way to share funeral arrangements and more
As part of the service from J A Massey & Sons Funeral Directors, you will be offered a Funeral Notice – a personalised webpage about your loved one's funeral arrangements, which will also manage donations and display personal tributes.

There is no charge for a Funeral Notice regardless of which funeral service you choose, and we will work with you to create the page which can easily be shared with family and friends ahead of the funeral. Should the arrangements change, notifications will be sent by email and the notice will provide details of how to donate to a chosen charity or send flowers in memory of the person who has died.

The Funeral Notice will not only save you time, but provide a respectful memorial to your loved one with the option to add a photo and personalised text.
A complimentary Funeral Notice will:
Provide full details of your loved one's funeral and/or wake arrangements
Allow friends and family to plan ahead
Notify guests if funeral arrangements should change in any way
Manage online donations to a chosen charity
Advise well-wishers how they can send flowers or other tributes
Allow you to display a favourite photograph of your loved one
Give you the opportunity to leave a personal goodbye or tribute to your loved one
Below are some of the previous Funeral Notices from J A Massey & Sons Funeral Directors. To have one created for your loved one please call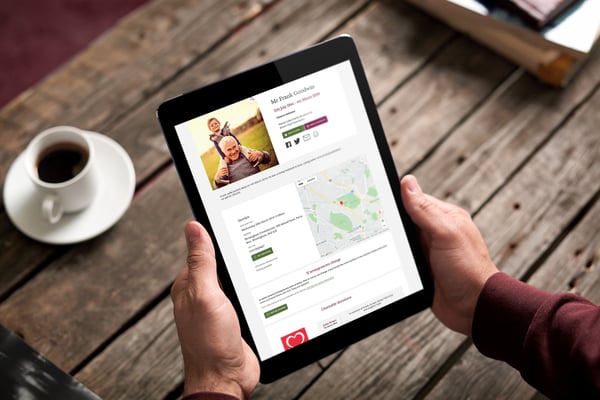 J A Massey & Sons Funeral Notices
Below are the most recent Funeral Notices from J A Massey & Sons Funeral Directors in Harrow.