F L Mildred & Sons Funeral Directors
F L Mildred & Sons Funeral Directors
Before our founder Frederick Loveless Mildred was drafted into the First World War, he worked as a carpenter, joiner and funeral furnisher in South Wigston for the Oldershaw Brothers. In 1919, upon his return from the war, he decided to start his own business from his home on Leopold Street in South Wigston.

As was common in those time, his knowledge and skills with wood allowed him to make windows, doors, furniture and coffins easily, he also undertook cart repairs and horseshoeing. Mr Mildred then also started conducting funerals for the community, he borrowed funeral vehicles for the procession from Earp's, another funeral director in the city.
Over the years, both his family and business started to grow, leading him to build several houses on Saffron Road in South Wigston. He turned one into his family home and another into an office and work area.

In the late 1930s, Frederick's three sons joined the business, Ron as the joiner, Dennis as the bricklayer and Fred (Freddy) as the plumber. The company continued to grow through the Second World War even when Ron and Dennis were away at war.

Upon their safe return, Frederic and his sons came together to form the F. L. Mildred & Sons Ltd Company, a name that still lives on today.
The second generation of the Mildred family
In 1958, Frederick passed, leaving his legacy to his three sons. Soon after Ron, Dennis and Freddy purchased a small funeral directors in Wigston Magna, called Garrett Brothers. They refurbished the property themselves and renamed it F. L. Mildred & Son Ltd.

Along with opening their second funeral home, they also expanded their existing property on Saffron Lane to include a dedicated chapel of rest, so that families can visit their loved ones in peace.
Third generation of the Mildred family
In the late 1960's, the third generation of the family joined the family business, namely Keith, Edward (Ted), Alan and Trevor. It was in this period that the company really expanded and grew a reputation throughout Leicestershire.

The Mildred family purchased Joseph Swift (Funeral Directors) Ltd in the early 1970s, West End Funeral Company in 1984 – which they renamed as Joseph Swift, and W. Heightons & Sons in 1988. Along with purchasing other companies, the Mildred family wanted to move to a larger premise, and that's when 129 Leicester Road in Wigston came on the market.

The building was the former home of William (Bill) Gunning, and required some work before it could be opened as the warm and welcoming funeral home. The Mildred's refurbished the property and made sure it was fully equipped with all facilities required to cater to the peoples need. It was in the late 1980's when they finally opened the new F. L. Mildred & Son, from where we still serve our community.

These years also proved to bring many challenges, as Ron sadly passed away and Fred immigrated to Canada. Leaving only five members of the Mildred family in Leicester to take care of the family business, which included a large construction company along with the funeral homes.
Dignity Funerals
During the 1990s, it became apparent that there will not be a forth generation of the Mildred family joining the company.

They then turned to Dignity Funerals, knowing they we would provide quality funeral services to the people of Leicester. The Mildred family have been a huge part of the Leicester community for over a century and we are privileged to have the opportunity to continue their legacy and serve the people with the same spirit and name.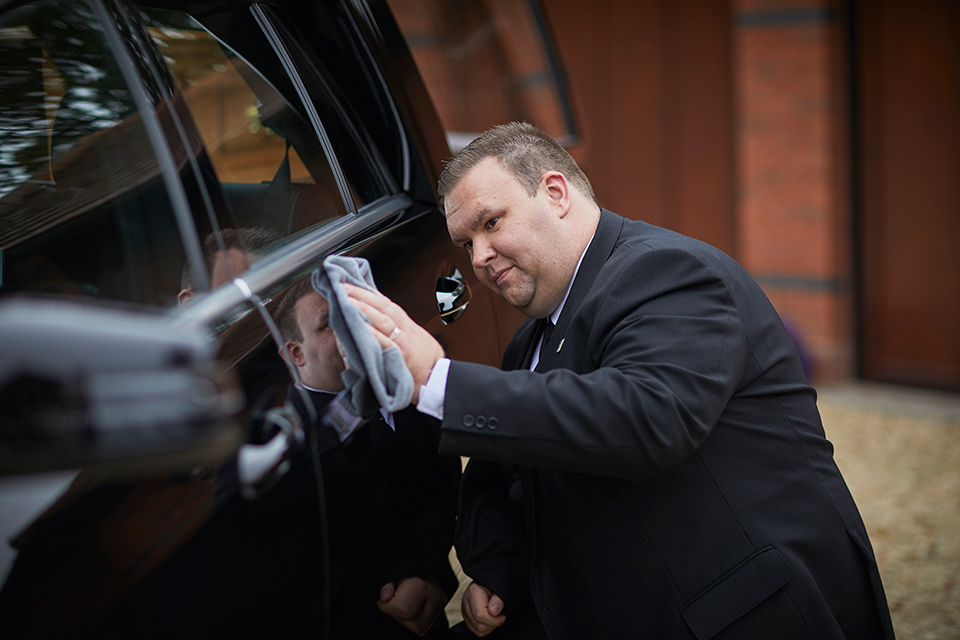 Funeral Services with distinction
We are proud to be part of Dignity Funerals, a collection of the UK's finest funeral directors, with each and every one committed to setting superior standards.
99
per cent of families said that Dignity met or exceeded their expectations.
97.7
per cent of people said that they would recommend Dignity.
Supporting you along the way
We understand that there is a lot to think about, so if you do need assistance with your loved one's funeral arrangements, our funeral experts will offer you all the support you need.