Frederick W Paine Funeral Directors
The history of our South East England funeral directors
The Early Years
Frederick William Paine was born on 4th April 1870, on Burritt Road in Norbiton. He was the eldest of 12 children born to Charles James and Mary Ann Paine. In 1884, Charles Paine founded a firm of house builders, estate agents and undertakers, whilst Frederick Paine traded antiques on Waterloo Road.

Eventually, Frederick took over the family business, which at the time was trading as M Paine. The firm's headquarters was 6-7 Station Terrace, Coombe Road in New Malden. After Charles Paine died in 1894, the business changed name to M Paine & Son. Frederick went on to have a change of heart and decided he wanted to help families by conducting funeral services. He began doing so from a small premise on Fountain Roundabout.

Early trading records indicate that Frederick Paine hired transport from W S Bond, a carriage master and funeral director based in Shepherd's Bush.
Rivalry with Charles Farebrother
Frederick's new venture infuriated Charles Farebrother, who was a rival funeral director in the area. Charles proceeded to open a funeral home just yards from Frederick Paine's funeral home in New Malden. As a reaction to this, Frederick opened yet another funeral home as close to a Farebrother's branch as possible. This was at 24 Old London Road in Kingston. These premises formerly belonged to Edward Simpson, who ran a greengrocers for 40 years prior to it becoming Frederick Paine's second funeral home. However, it was not just the second branch; it also became Paine's family home. Directly opposite Paine's home was Charles Farebrother and his Kingston funeral home at 21 Old London Road. The two companies would go on to compete opposite one another for 92 years.

At this point, there were 14 undertakers in the local funeral businesses in addition to Charles Farebrother. This meant that there was a lot of competition to arrange the funerals for the roughly 500 deaths each year. As a result, a lot of undertakers began advertising in local print, and several firms put ads in the Surrey Comet. There was further advertising at railway stations and churches, where there would be high footfall.
Paine's Expands
Prior to Paine's third funeral home opening, Paine had acquired his own stable as well as his own Ford motor hearse towards the end of 1913.

Paine then opened his third funeral home in April 1914 on Church Street, Twickenham. At this point, Frederick Paine began including the cost of funerals in the advertisements placed in The Richmond & Twickenham Times. Shortly after, a fourth branch opened at 102 High Street in Teddington.

In 1913, Frederick Paine began advertising cremations in the windows of the London Road office. This was during a time when cremations were uncommon, so Frederick decided to raise awareness of this funeral option. Initially, cremations were far more expensive than burials, as there were only a few crematoria and choosing this option would have required travelling long distances, so they would have been deemed inconvenient by many. Cremations took place at Woking and Golders Green initially.

By 1929, four more branches had opened at Worcester Park, Surbiton, Raynes Park and Sutton.

The Worcester Park branch on Cheam Common Road eventually relocated to 28-30 Central Road. These four funeral homes were then followed between 1932 and 1937 by further branches in Norbiton, Molesey, Hampton Hill and Surbiton.
Serving South West London
Frederick Paine believed in consistency, and wanted all of his funeral homes to offer the same unparalleled experience. To achieve this, he adopted a 'corporate identity' and trained his staff to work in a particular way.

All of Paine's funeral homes were served centrally from Fairfield, Kingston. When a funeral was arranged, it would be booked from the Kingston branch. The staff would bring the loved one who has passed away into care, and a coffin would be prepared. Once this was complete the coffin would be transported to the chapel of rest. Each afternoon, driving, bearing and directing teams would be made aware of the next day's funerals, and they would report in at specified times to receive instructions.

Another belief of Mr Paine was that undertakers should be dedicated to their duty. For a lot of competitors, undertaking was a secondary role to another job such as being a carpenter. Frederick wanted to work solely on the task of carrying out funeral services, and he wanted all of his premises to be specifically designed with this task in mind.

Paine insisted that the funeral homes should be open from 9:00am until 10:00pm from Monday to Friday, and from 9:00am to 1:00pm on Sunday.

He used a signature emblem of large lantern with blue or purple glass and white text. This was later changed to be a clock. The entrances to the funeral homes were flanked with pink polished granite columns, and the windows were often etched.

In the 1920s, chapels of rest became an important part of funeral care. Paine recognised this and ensured that every funeral home had access to the same facilities; they all had an arranging room, a general office and a chapel of rest. They were decorated throughout with wooden panelling, and memorials were often displayed in the windows.

The chapels of rest were decorated with brass crosses, candlesticks and vases, with the wooden trestles for the coffin to rest on placed on a rug. The chapels also had stained glass windows inlaid with a blue scroll and a pink and yellow border.
The War Years
By the start of the Second World War, Frederick W Paine managed 1,800 funerals a year, and employed 50 staff.

The opening of a funeral home in Morden in 1942 brought the total number of funeral homes to 13. This was the same year that Paine made his first acquisition, taking over Arthur Staples at 108 High Street in Esher.

By this time most competitors in Kingston had closed, leaving only Frederick W Paine and Charles Farebrother to compete.

After a brief illness, Frederick Paine died suddenly on March 20th 1945 at his home on Old London Road. He was 75 years of age. Paine was cremated at the South London Crematorium in Streatham Vale which opened in 1936. He was a friend of the owners, the Field family.
After Frederick Paine
After the death of Frederick W Paine, the business passed on to his sister Ida and his co-director. Ida quickly realised the difficulty in running such a large business, and the business was sold to the London Necropolis Company in 1946. Then, in 1948, the second acquisition was made. George Grace in Isleworth became part of Frederick W Paine.

In the mid to late 1950s the London Necropolis Company sold the business on to Alliance Property Limited, where is would remain for over a decade.

In 1962 the Fairfield masonry and wood yard was demolished, and suitable premises for garages, mortuaries, embalming facilities and a coffin workshop were sought. These were subsequently moved to Horace Road, in the building that was originally named Bryson House after a director of the London Necropolis Company.

In 1972, crematoria owners the Great Southern Group acquired the business. During this time expansion slowed, and the next funeral home to open was in Chessington in 1967.

Five years later, the Great Southern Group acquired Charles Farebrother, and this signified the end of the two companies competing at premises opposite one another. Eventually Charles Farebrother's business was merged and operated from Frederick Paine's funeral home on Old London Road.
The Centenary of Frederick W Paine
1984 marked the centenary for Frederick W Paine, and a museum was opened at the branch on Old London Road to celebrate the occasion. The museum is home to a range of funerary history, from coffins and their fixations, to funeral records dating back over 100 years. The museum is open to visitors on Tuesdays.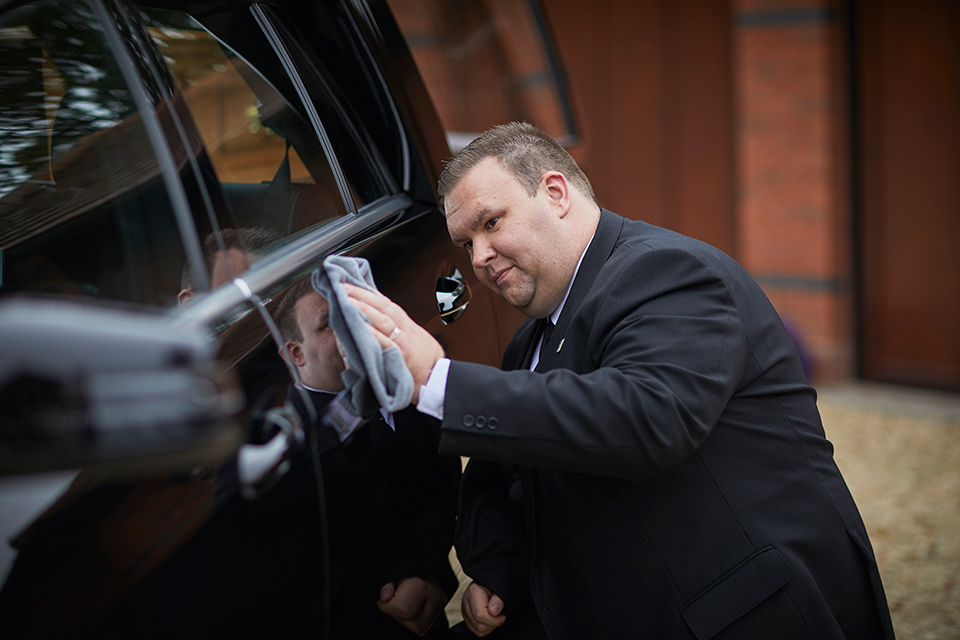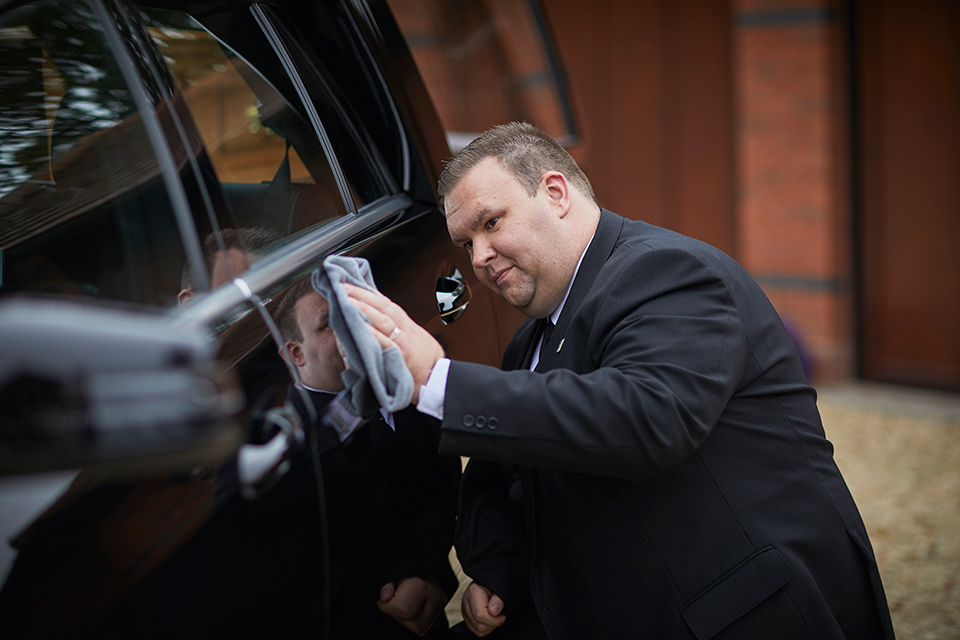 Funeral Services with distinction
We are proud to be part of Dignity Funerals, a collection of the UK's finest funeral directors, with each and every one committed to setting superior standards.

Many Dignity funeral directors have been part of the local community for generations and it is a privilege to serve those who live beside us. Our rich and lengthy heritage ensures we can deliver our service with local knowledge and unparalleled expertise.
99.0%
per cent of families said that Dignity met or exceeded their expectations.
97.7%
per cent of people said that they would recommend Dignity.
Supporting you along the way
We understand that there is a lot to think about, so if you do need assistance with your loved one's funeral arrangements, our funeral experts will offer you all the support you need.