Our commitment:
Our business is conducted in such a way as to ensure as far as is reasonably practical, the health, safety and welfare of all our employees and all persons who may be attending our premises.
What we focus on:
Ensuring safety;
Proactive management;
Employee welfare;
Occupational safety.
Effective health & safety management in the workplace
Dignity has a full-time Health and Safety Manager who is supported by eight Health & Safety Officers. Dignity's head office, crematoria and coffin manufacturing facility also have their own managers with responsibility for Health and Safety.  In the last five years the number of accidents has reduced by 25 per cent.
Changes in personnel within the Health and Safety Department has created the opportunity to broaden the collective experience of the team thus increasing the level of support available within Dignity.
The current department is now one in which funeral experience is blended with knowledge gained in the armed forces and both local authority and private business sectors.
Whilst maintaining the annual trend of accident reduction, the department has focussed on preparation for the launch of a health and safety management resource in early 2016. This software, which includes a library of resources accessible to every employee, will enable managers to monitor compliance in real-time and proactively identify areas requiring action with the intention of further risk reduction across Dignity.
Health & Safety training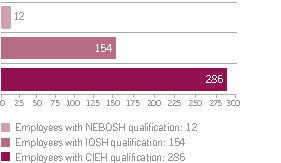 Health & Safety training initiative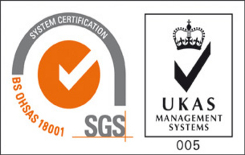 "
OHSAS 18001 is a widely recognised management system that is awarded to sites that have a proven record of promoting health and safety by providing a framework to identify and control risks and reduce the potential for accidents.