Buckhurst Hill Funeral Notices
Relieve some of the pressure of passing on such difficult news. Keep your loved one's friends and family informed and pay a personal tribute to them with a Funeral Notice from A Bennett & Sons. See our latest Buckhurst Hill Funeral Notices below.
Funeral Notices: a respectful way to share details of your loved one's funeral
There's already a lot to think about when someone dear passes away, without the extra worry of informing those that knew them. At A Bennett & Sons Funeral Directors, we'll make it easier to share the details of funeral arrangements with a complimentary online Funeral Notice.

A Funeral Notice is a dedicated webpage about your loved one, with space for a personal tribute to them and the option to share a treasured photo, personal thoughts and memories. The Funeral Notice displays the full details of the funeral and/or wake including timings and directions to each venue if guests are welcome. The page will also manage donations to a chosen charity both before and after the funeral and enable guests to send flowers if this is in keeping with family wishes.

Regardless of the funeral service you choose, a Funeral Notice is included free of charge - we consider this part of our commitment to making this difficult time that bit easier for you.
A Funeral Notice from A Bennett & Sons helps you:
Announce your loved one's passing and funeral arrangements in a simple, respectful way
Give those who knew your loved one time to make plans for paying their respects
Keep those who are attending informed if funeral arrangements change
Collect and process charitable donations online, before and after the funeral
Advise well-wishers on how to send flowers or other tributes
Pay tribute to your loved one by displaying a favourite photograph
Share a personal goodbye or memory
Below are some recent Funeral Notices from A Bennett & Sons Funeral Directors. If you would like one created for your loved one, please call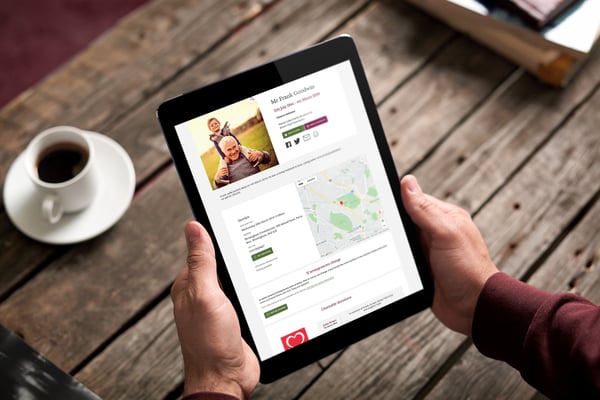 Death Notices in Buckhurst Hill
No Funeral Notices found matching the entered term. Showing all Funeral Notices.
Read the most recent Buckhurst Hill Death Notices from A Bennett & Sons.