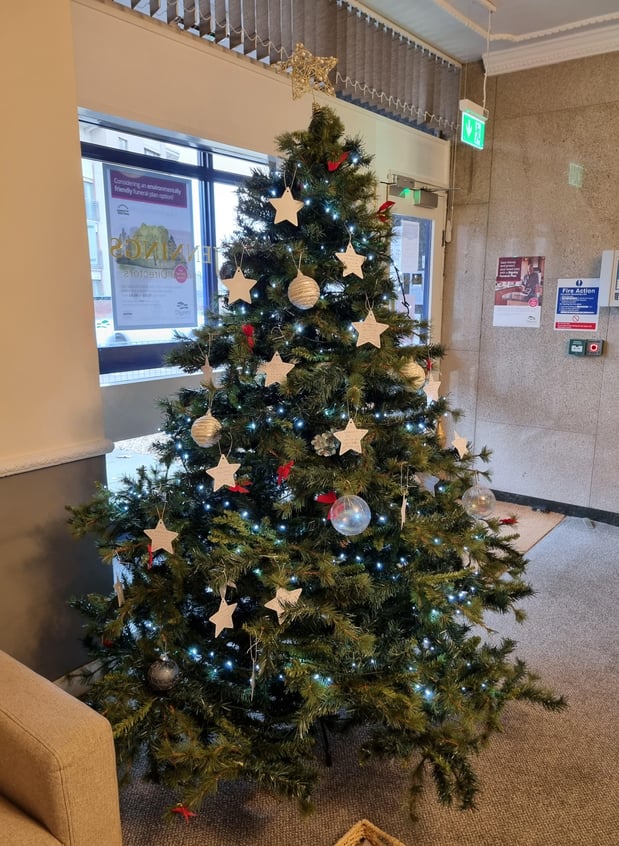 Christmas Memorial Tree
As it has been a tradition for over 11 years, we here at Jennings Funeral Directors in Horseley Fields have placed our Christmas tree in the reception, in an act of remembrance for those who have lost a loved one. Our tree is decorated by family and friends with silver stars, each marked with the name of a loved one and sometimes a cherished memory.
We are here to help our community however we can, even if it's just to offer somewhere people can come to remember and pay respect to those they have lost – no matter how long ago it was.