Redhill
Telford
TF2 9NJ
Telephone: 01952 610612 / 01952 617172
Crematorium information
Satnav users: To avoid misdirection please use only our postcode to find us rather than Woodhouse Lane.
Telford Crematorium was opened in January 2000 and acquired by Dignity in November 2010.
The crematorium chapel differs from the majority around the country with its high ceiling and complete wall of glass overlooking natural pools and gardens. It will seat one hundred and fifty people with ample standing room for larger numbers of mourners.
Telford Crematorium was short listed for the National R.I.B.A Sterling Prize Award 2000 and was a one of the winners in the West Midlands Category. In addition it was awarded the regional Master Builder of the Year Award 2000 and in 2001 won the regional Civic Trust Award.
We are here to help you with whatever you would like for the funeral service. Our dedicated and caring staff treat every family with dignity and respect. At the service we will be there to help you every step of the way. We aim to provide the highest possible standards of care in all aspects of our service.
Opening Hours
Our opening hours are as follows:

The Office:
9:00am - 5:00pm
Monday to Friday

The Grounds:
24 hours a day, seven days a week

The Memorial Office:
9:00am - 5:00pm
Monday to Friday

On weekends by appointment only

The Book of Remembrance Room:
9:00am - 5:00pm
Monday to Friday

On weekends the book of remembrance is on display in the window.

Toilets are located inside the building only.
Location
Sat nav users should use the postcode and not Woodhouse Lane.
Parking
Approx 45 car parking spaces available. Disabled parking is available.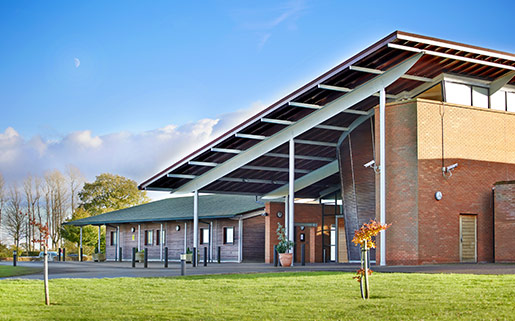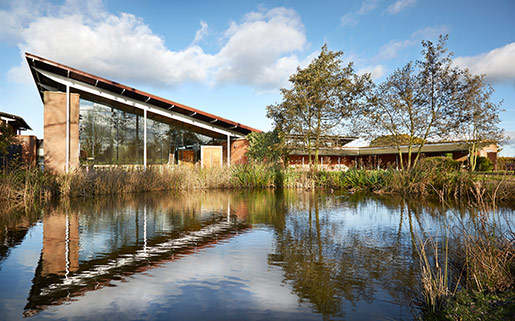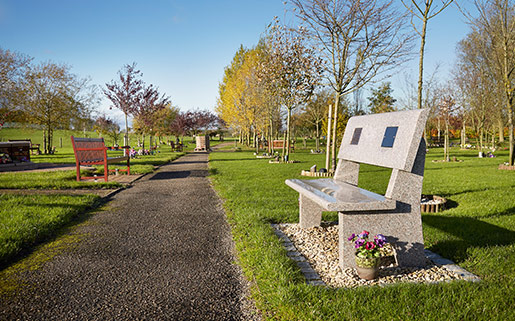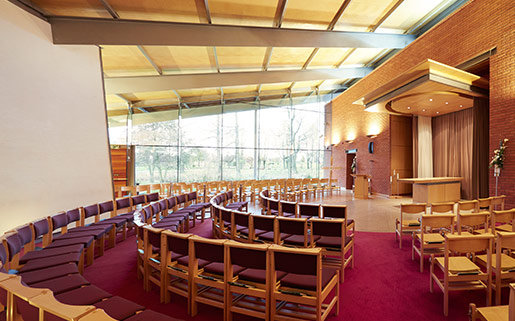 Telford Crematorium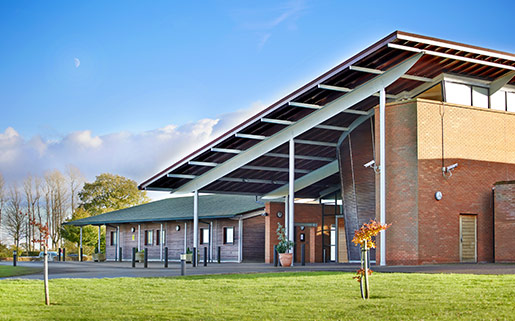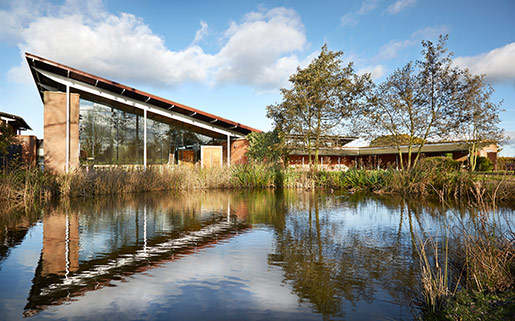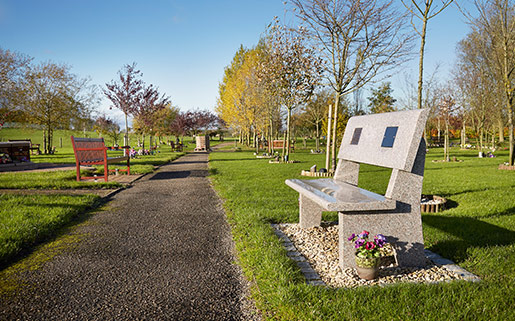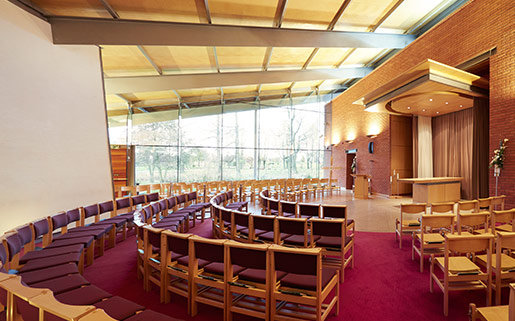 Arrange a visit
If you would like to arrange a visit to the crematorium or memorial garden.