Reading Funeral Notices
Let Cyril H Lovegrove Funeral Directors in Reading help you keep guests informed of funeral or wake arrangements with a personalised Funeral Notice.
Funeral Notices: Keep well-wishers informed at no extra cost
As part of the service offered at Cyril H Lovegrove Funeral Directors, we provide a complimentary Funeral Notice – a dedicated webpage about your loved one's funeral, to help you advise family and friends of the arrangements.

The Funeral Notice is offered regardless of which type of funeral service you choose. As well as detailing the time, date and location of an attended funeral, it provides a space to pay tribute to the person who has passed away with a treasured photo and an area to share personal thoughts and memories. Should an unattended funeral have been chosen, the webpage will also advise well-wishers how they can pay their respects in other ways, by managing donations to a chosen charity and detailing how they can send on floral tributes in accordance with your wishes.

A Funeral Notice can save you time and is a simple and respectful way of letting your family and friends know about funeral arrangements. To find out more about our Funeral Notices, please call us on
With a Funeral Notice from Cyril H Lovegrove you can:
Pass on full details of your loved one's funeral and/or wake arrangements
Give well-wishers information sooner to help them plan ahead
Easily notify guests if funeral arrangements should change in any way
Collect and process online donations to a nominated charity
Inform well-wishers how they can send flowers or other tributes
Share a favourite photograph of your loved one
Write a personal goodbye or tribute to your loved one
Below are some recent Funeral Notices from Cyril H Lovegrove Funeral Directors in Caversham, Reading. If you would like one created for your loved one, please call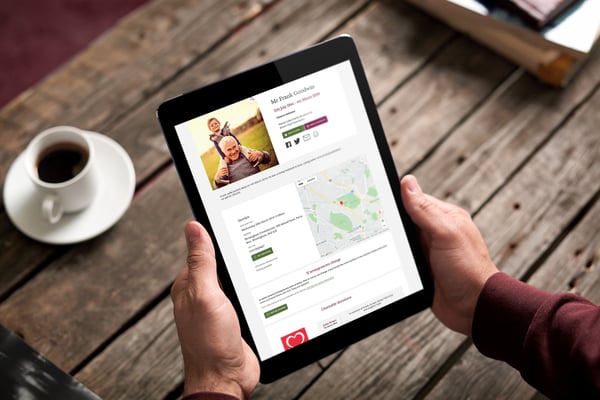 Reading Funeral Notices
No Funeral Notices found matching the entered term. Showing all Funeral Notices.
The latest funeral notices from Cyril H Lovegrove Funeral Directors in Reading.