Funeral Notices
A Funeral Notice is an easy way to share funeral details with friends and family. Call us on 0121 551 2134 for more information.
A dignified way to share funeral details
A Funeral Notice is a personalised webpage that enables you to respectfully share the details of your loved one's funeral with family and friends.

At our Stechford funeral home, we want nothing more than to make things as easy for you as possible. From arranging the funeral, to the day of the funeral and beyond, we are here to support you however we can. To that effect, we offer you a complimentary Funeral Notice when you arrange a funeral service with us.
With a Dignity Funeral Notice you can:
Respectfully inform family and friends about the funeral arrangements
Enable those attending the funeral to plan their journey ahead of time
Easily update family and friends of any changes to the arrangements
Set up and collect contact-free, online donations for your chosen charity
Inform family and friends where and how they can send flowers and floral tributes
Personalise the Funeral Notice with a cherished photograph of your loved one
Share a loving tribute of your loved one with friends and family
Please see below for some of our recent Funeral Notices or call us on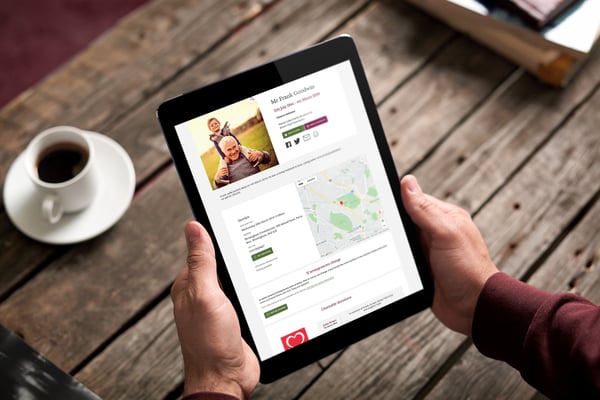 Handsworth Funeral Notices
No Funeral Notices found matching the entered term. Showing all Funeral Notices.
Listed below you can find some of our recent Funeral Notices for Asian Funeral Directors