As an industry leader we are constantly looking for ways to improve our customer service and the impact we have in the communities we serve. Get the latest news on our operations and the initiatives that help us make a difference.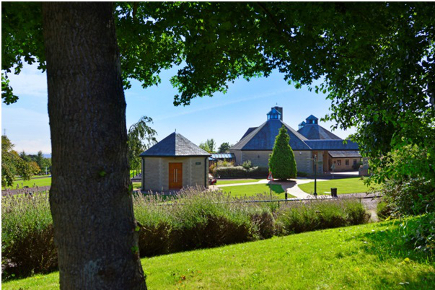 The acquisition has now been completed of Craigton Crematorium, Glasgow; Emstrey Crematorium & Cemetery, Shrewsbury; Grenoside Crematorium, Sheffield and Lichfield & District Crematorium in Staffordshire from Co-op Funeralcare.
New crematoria acquisitions for Dignity
These crematoria will allow us to extend our services into new geographical areas. Craigton Crematorium has served communities across Glasgow for over 50 years and has recently been completely refurbished with a chapel that can comfortably seat over 100 mourners.
The Gardens of Remembrance have established beds of colourful rose bushes and is a tranquil setting to place a dedicated memorial. Located on the outskirts of Shrewsbury, Emstrey Crematorium & Cemetery has been designed to provide families with a peaceful and serene place to remember their loved ones. The chapel was built in 1958 and can seat up to 100 people. The design of the building gives the crematorium a unique feeling of character with natural light creating a peaceful environment.
The grounds have been sensitively landscaped to enable families to enjoy the peaceful surroundings of the Shropshire countryside. Overlooking the city of Sheffield, Grenoside Crematorium is a modern facility set within several acres of beautifully maintained gardens. The spacious North Chapel can seat over 130 guests whilst the South Chapel seats 45 mourners in a more intimate and personal setting.
The Clock House Tea Rooms are situated within the beautiful gardens and can cater for wakes of up to 100 people. Lichfield & District Crematorium opened in 2012 and is situated in 10 acres of land in Fradley, Staffordshire. The chapel has seating for up to 80 people and the Gardens of Remembrance are being developed to provide a place of peace and tranquillity for families to visit.