Funeral Notices
Learn more about how a Funeral Notice can help you, or see our recent Funeral Notices from Dursley Funeral Directors in Dursley.
All you need to know about Funeral Notices
When choosing a Dignity funeral director like Dursley Funeral Directors, you will be offered a complementary Funeral Notice. This is a personalised webpage that you can easily share with your family and friends before the day of the funeral.

We understand that there is a lot to think about when arranging a loved one's funeral, and we want nothing more than to make things a little easier for you. A Funeral Notice can save you time, and is a simple and respectful way of letting your family and friends know about the arrangements.
A Funeral Notice helps you:
Inform your family and friends the details of the funeral
Help family and friends plan their journey
Keep people updated if arrangements change
Collect charitable donations online
Help people send flowers and floral tributes
Share a cherished photograph of your loved one
Give a personalised and loving tribute to your loved one
You can see some of our funeral notices below or call us on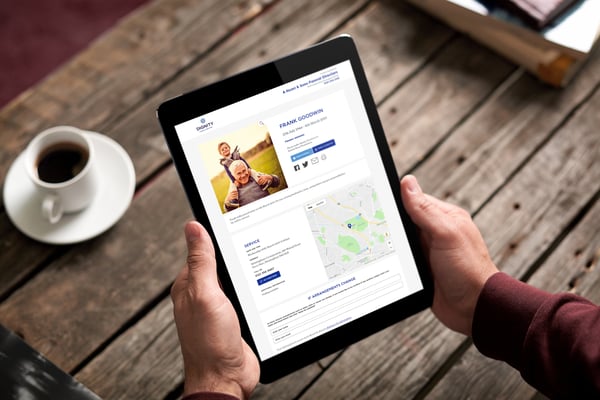 Funeral Notices
No Funeral Notices found matching the entered term. Showing all Funeral Notices.
Here are some of the most recent Funeral Notices for Dursley Funeral Directors in Dursley.