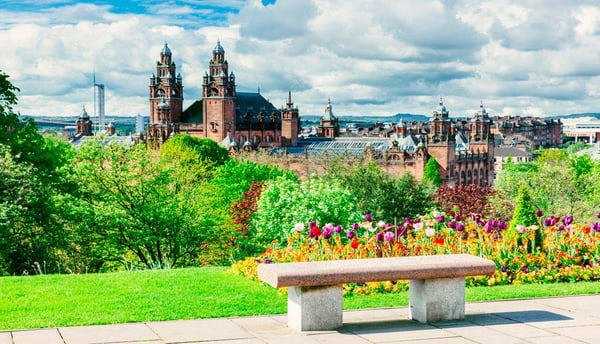 Funeral Directors in Glasgow
If you're looking for a compassionate funeral director in Glasgow City, that will provide outstanding funeral care and support at every step, we are here to help.

Dignity funeral parlours have served local families in Glasgow since our oldest undertakers, George S Munn Funeral Directors, opened in 1812.

Many of our funeral homes started out in different trades, commonly working as carpenters and cartwrights. Few began as undertakers, but every one became funeral directors to help the local community deal with the difficulties of losing loved ones.

For generations we have conducted funerals in Glasgow City, and our oldest funeral parlour even predates the world renowned Glasgow Necropolis, famed as the final resting place for 50,000 people, which opened in 1833.

Traditionally we have made funeral arrangements and conducted funerals for families all across Glasgow. Our funeral homes have supported people in Glasgow's East End and West End, to Rutherglen in the south, and Bearsden and Milngavie in the north.

Each of our funeral homes is different and, with over 200 years experience, our expertise is diverse. We are able to help organise specialist funeral services, including Chinese and Asian funerals.

Find a funeral director near you by choosing a location below.