J H Kenyon Funeral Directors
Read about the funeral we held for Sir Winston Churchill, and much more of our proud history
James Kenyon
James Harold Kenyon was born in battle near Hastings on 17th December 1841. His mother, Mary Kenyon, formerly Mary Weston, was the daughter of the owner of a big coffin furniture manufacturer in Birmingham.

In 1870, Kenyon had a business partner called Attree, and together they owned a company in Brighton that was referred to as a 'proprietor of funeral horses, cars, hearses, and mourning carriages'.

Kenyon opened his first office in London during 1880, at 107 Edgware Road. Described as 'Carriage Masters', James was keen to establish himself as a funeral director. Over the following years, his business began to expand, acquiring many new offices, coffin workshops, stables, chapels and vehicles. This began to propel the business towards becoming one of the most prestigious and respected funeral directors in London.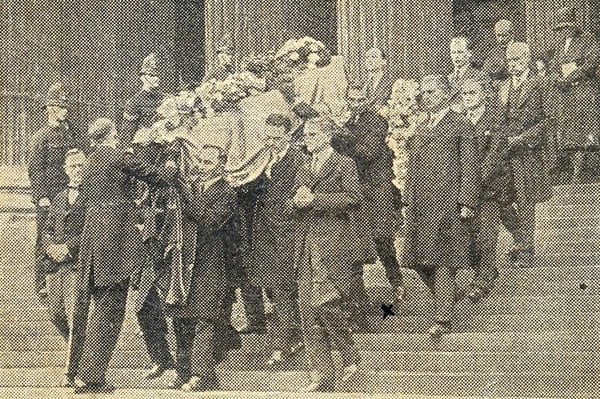 Harold Kenyon
When James Kenyon passed away in 1891, his son Harold was only sixteen years old. Three years later, he was appointed secretary of the business. Like his father, Harold was keen to stay involved with the local government, as well as continue providing a good-natured generosity when it came to helping those less fortunate.

Harold was an admired member of the London community, and a pioneer of
the funeral profession; he was president of the British Undertaker's Association (now the National Association of Funeral Directors), and he stood as Chairman of the Paddington bench of magistrates, the Metropolitan Borough's Stand Joint Committee, and the Central Council for District Nursing in London.

He was also on the board for St. Mary's Hospital and the Princess Louise Hospital for Children, the founder and president of multiple rotary clubs, and the president of the Paddington and Bayswater Chamber of Commerce for over 25 years. In 1930, he was awarded an MBE, before being Knighted six years later.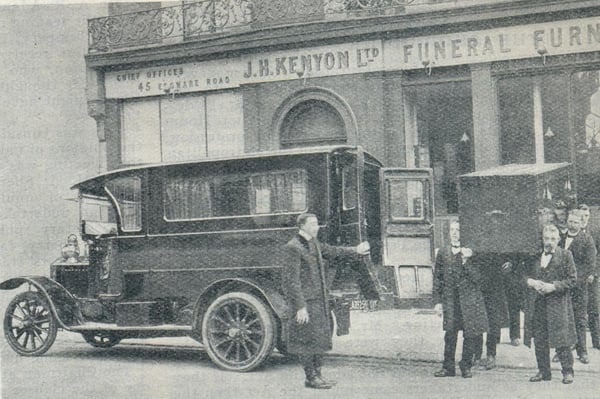 Pioneers of the funeral profession
J H Kenyon was one of the first funeral directors to use motor vehicles and hearses, during what is thought to be the year of 1911. Some two years later, it was recorded that Kenyon conducted the first ever funeral service using only motor vehicles. This was a huge step in the history of the funeral profession, with other funeral directors soon to follow suit. The vehicles at J H Kenyon were always stylish, state-of-the-art limousines and hearses. By 1939, a Rolls Royce fleet made up most of the cars, with an additional Minerva, Hudson, Vauxhall and four Fords.

J H Kenyon's business continued to flourish throughout the second half of the twentieth century, with significant growth in the 1960s. This led to the founding of Kenyon Air Transportation, a component of the company that would carry out repatriations of coffins and ashes to and from the UK. This is no longer a separate organisation; however, it is a service that is still available to all of J H Kenyon's clients.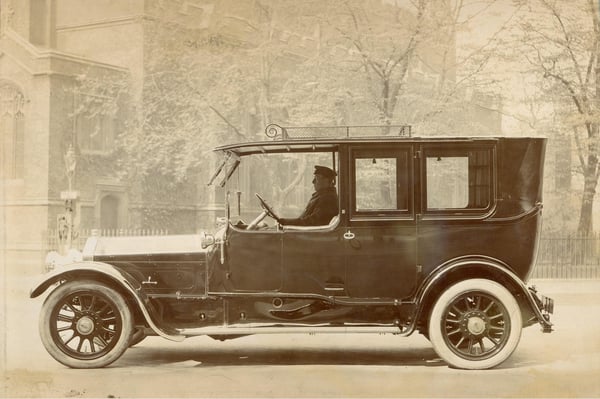 Notable funeral services
J H Kenyon has always been distinguished in history books for conducting funerals for people of all classes. A quote from Dr Brian Parson's book 'J H Kenyon: A Short History' states "Politicians, churchmen, academics, physicians, the military and navy, foreign dignitaries, the nobility and royalty can be found alongside those of a lesser social status. Background apart, all funerals are treated with equal dignity and respect".

The most famous funeral, not just for J H Kenyon but also for the history of Britain, was for Sir Winston Churchill on 30th January 1965, with over 1,000,000 attendees and a television audience of over 350,000,000. J H Kenyon has had a long history of serving the Churchill family, and they were entrusted with the funeral services for several members of the Royal Family, including HM King George VI in 1952 and Queen Mary in 1953.
Charity work
In the 1990s, J H Kenyon became renowned for the help and support given to families who had lost someone close to HIV and AIDS. Today, their relationships with local charities remain strong, such as with Homeless Action in Barnet.

It is clear that James Kenyon was a kind-hearted and charitable man, who always played his part in a community that he loved dearly. Records show a letter he wrote asking wealthy donors to contribute donations for a Christmas Dinner for poor people in the area. This was the kind of event that would have taken place for many consecutive years, leading to similar initiatives taking place over Christmas to this day.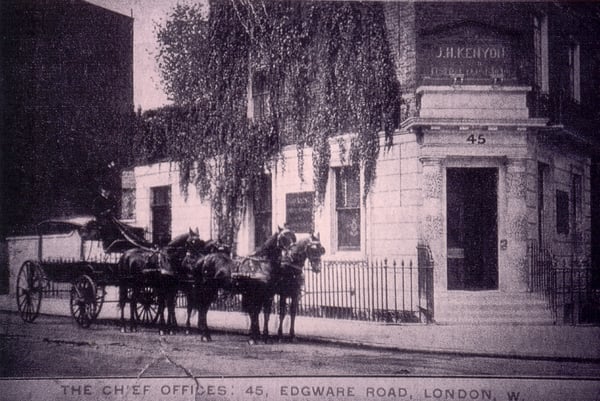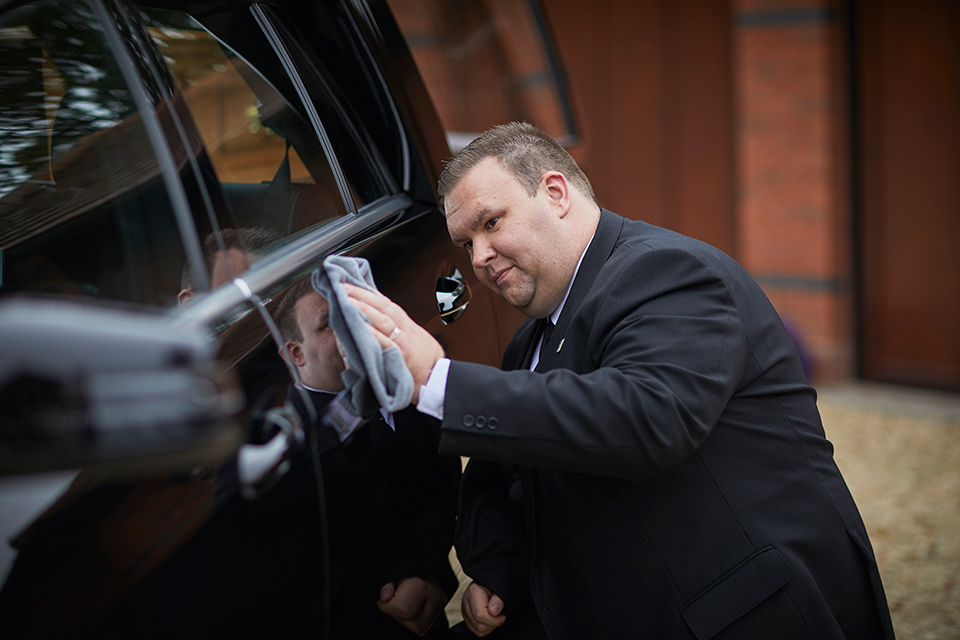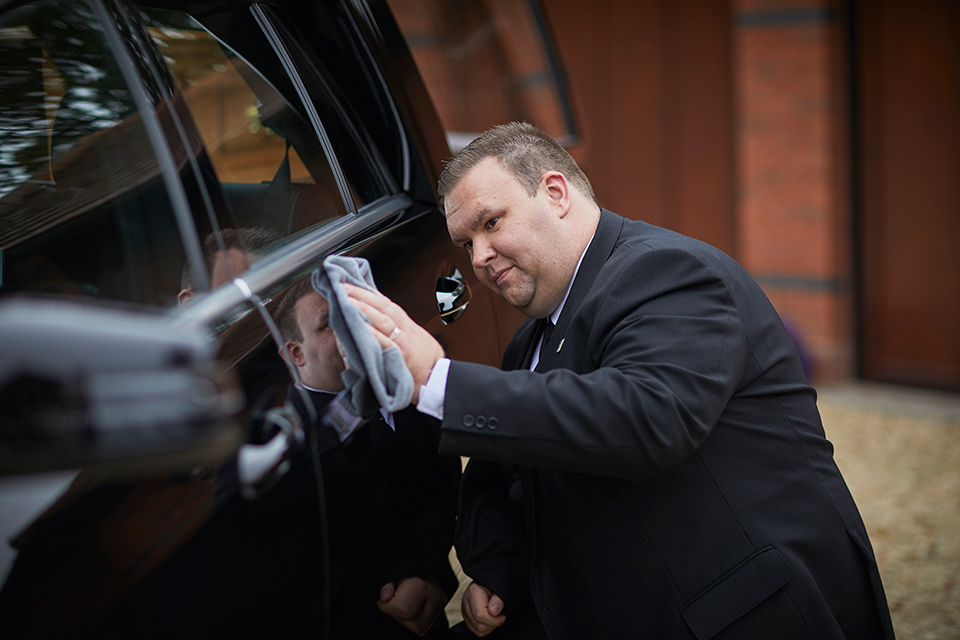 Funeral Services with distinction
We are proud to be part of Dignity Funerals, a collection of the UK's finest funeral directors, with each and every one committed to setting superior standards.

Many Dignity funeral directors have been part of the local community for generations and it is a privilege to serve those who live beside us. Our rich and lengthy heritage ensures we can deliver our service with local knowledge and unparalleled expertise.
99.0%
per cent of families said that Dignity met or exceeded their expectations.
97.7%
per cent of people said that they would recommend Dignity.
Supporting you along the way
We understand that there is a lot to think about, so if you do need assistance with your loved one's funeral arrangements, our funeral experts will offer you all the support you need.