We know that following the death of a loved one the arrangements do not only consist of those to do with the funeral. There are a number of legal matters that need arranging, from protecting an empty property, probate and understanding the role of the Executor.
That's why as part of our promise to help people at one of the most difficult time in their life we developed a Dignity Legal Services membership package, designed to help you for the first 12 months following a bereavement.
Dignity Legal Services membership package for £90
Our 12 month legal services membership package helps at a time when you need it most. We will:
Notify credit agencies to protect against fraudulent credit applications
Advise you how to release funds from the deceased bank or building society account(s) to help pay for the funeral
Inform the local Police if the deceased's property is empty, and help you manage, maintain and arrange insurance for the property
Advise on dealing with family inheritance or probate matters
Perform a basic estate analysis to establish if probate is needed
Advise you how to trace assets including dormant bank accounts, shares and insurance policies
Advise you how to trace missing relatives and beneficiaries of the estate
Provide access to our probate helpdesk where we will give advice and support an all aspects of probate and we will perform a basic estate analysis to establish if probate is needed if you're unsure
Give you a 15% discount on any Dignity Legal Services we may conduct for you during your legal services membership
To find out more about or to take out our membership package call one of friendly expert advisors on 0800 484 0383. Lines are open Monday – Friday 8am to 6pm.
Additional legal support available
We can also assist you with estate planning and a wide range of consumer advice and services.
They are available to anyone who wants straightforward advice and services that are conducted more efficiently than you would find elsewhere. What's more our competitive fixed price means we are usually better value too.
Call us on 0800 484 0383 for more information on how we can help you.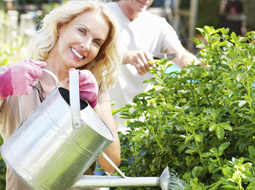 More information
Simply call us on 0800 484 0383 for more information about our membership package, or to discuss any legal matter you would like advice on.
Free service
This service is provided free when you arrange a funeral with us. Your Dignity Funeral Director will discuss your membership with you.