History
Dignity has a long and proud history dating as far back as 1812, when our oldest Funeral Director was established. Our rich and lengthy heritage ensures we can deliver our funeral services with local knowledge and unparalleled expertise.


1812 – George S Munn & Co, Glasgow
Dignity's oldest Funeral Directors have been providing funeral services for their local community on the south side of Glasgow since 1812.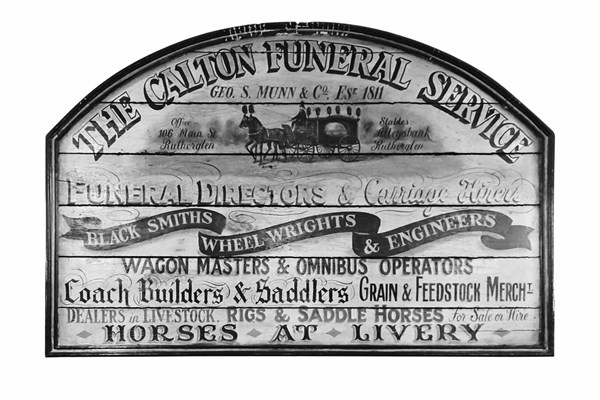 1840 – Francis Chappell & Sons, London
Opened their first funeral location Deptford High Street in 1840 and now have branches supporting bereaved families across Southeast London and Kent. There are currently 21 branches of Francis Chappell & Sons in operation.


1848 – J Rymer Funeral Service, York
J Rymer Funeral Service was originally founded very close to York Minster; the branch moved to its current premises in 1967 and today is managed by the sixth generation of the Rymer family.


1852 – Highfield Funeral Service, Huddersfield
Highfield Funeral Service was established in 1852 by James Garside. Despite being only 20 years old, James developed the business and was later joined by his son, Eli Fielding Garside, and grandson, Ronald Garside. Simon Garside became the fifth generation of his family to join the business and in 2006 Highfield was acquired by Dignity.


1855 – Ginns & Gutteridge, Leicestershire
Ginns Funeral Directors was listed in a local trade directory for Leicester dated 1855. In the early part of the 20th century there were several competing funeral businesses bearing this name – all run by different members of the Ginns family – until they amalgamated with another local funeral director and Ginns & Gutteridge was established.


1857 – Lawrence Funeral Service, Halifax
In 1857, John Lawrence established his family business, J Lawrence & Sons, in Halifax, Yorkshire. Over its 160-year history, Lawrence Funeral Service has acquired several other local businesses, including Danescourt and Robertshaw Greenwood, which are also part of the Dignity network.


1857 – Emmanuel Finch
Established his funeral business on the High Street of Aldershot in 1857. During the 20th Century the business built its reputation by conducting military funerals and pioneering many new initiatives such as owning the first motorised hearse in the area.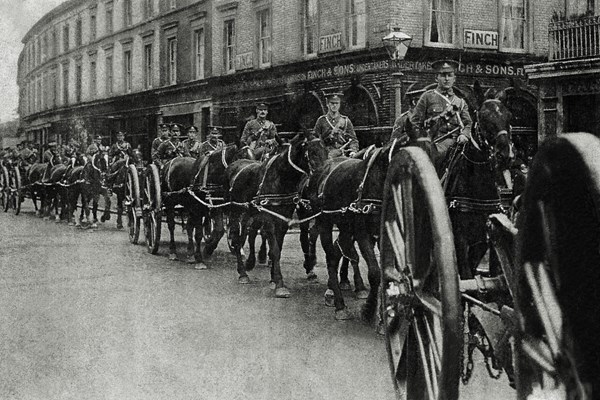 1872 – East London Cemetery, Plaistow
East London Cemetery in Plaistow was laid out in 1872 to meet the increasing demand from the City and surrounding areas of East London. It is the oldest cemetery managed by Dignity.


1876 – Beckenham Cemetery 
Beckenham Cemetery, which is owned by Dignity, is the resting place of cricketing legend W G Grace.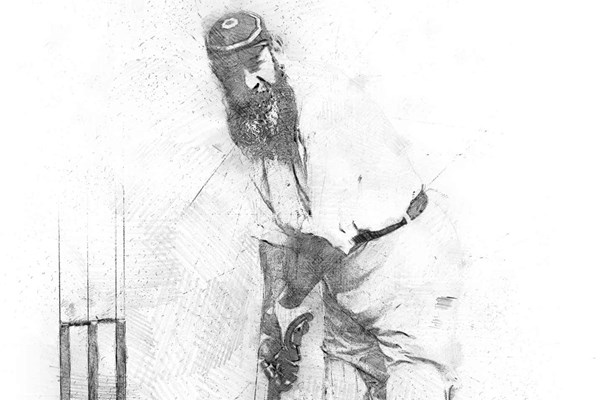 1880 – J.H. Kenyon
Dignity Funeral Director J.H. Kenyon opened its first funeral home in Edgware Road, London, and is known for conducting funerals for the Royal family, politicians and other prominent figures.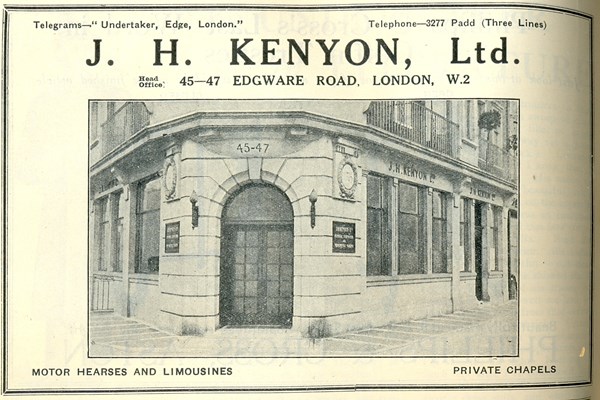 1884 – Frederick W Paine, London 
Charles Paine opened his first funeral home in Station Road, New Malden, in 1884. Ten years later the business was passed on to his eldest son, Frederick W Paine, who opened two further funeral homes over the next few years.
Upon his death in 1945, there were 15 funeral homes and offices bearing his name and 14 of these continue to serve their local communities in south west London as part of the Dignity network.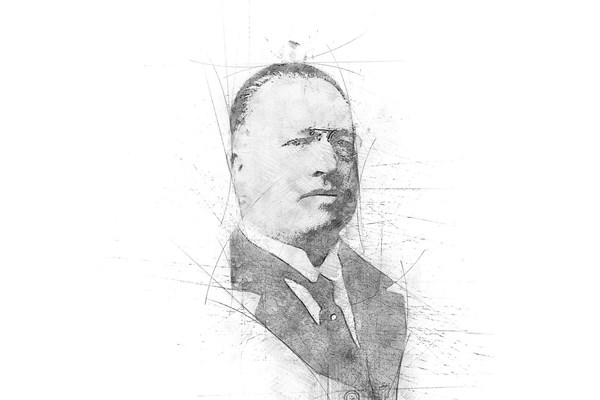 1903 – Birmingham Crematorium
The oldest crematorium operated by Dignity and when it was opened in 1903, was one of only nine such facilities in the UK.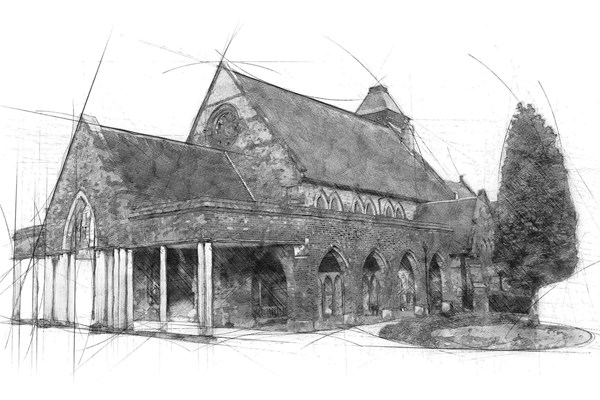 1906 – W Kaye & Sons, Leeds
In 1906, Walter Kaye, a local cabinetmaker, started to conduct funerals. The business moved to its current premises in Beeston Road in 1963.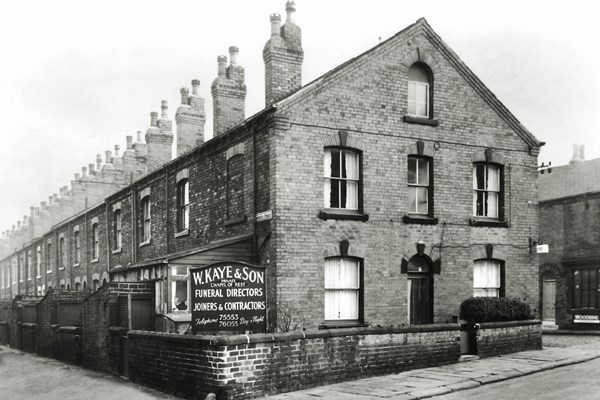 1914 – John Bardgett & Son, Newcastle upon Tyne
John Bardgett, who had been working as branch manager of another local funeral director, established his own business in 1914. It was the first funeral business in Newcastle to have motorised vehicles and throughout its history has always invested in the most modern fleet and facilities it could afford. The company moved to its present location in 1965 and was acquired by Dignity in 1996.


1920 – William Samuel Harrison
After serving in World War One, William Samuel Harrison established himself as a funeral director in the east end of Newcastle. In 1928, he was joined by his son, Albert, and they began to serve increasing numbers of families throughout the 1930s.
In 1980, David Harrison, great grandson of William Samuel, joined the company and continues to manage these Dignity branches today.


1928 – Jonathon Harvey, Glasgow
In 1928, Jonathan Harvey, a local motor engineer who also managed a vehicle hire company and cab service, established a funeral business on Argyle Street in Glasgow. A second Jonathan Harvey funeral home was established in 1950 and over the next 40 years another four branches were opened in the city.


1930 – South London Crematorium
Following World War One, more people became interested in cremation and the fifth crematorium in London was built in Streatham in 1930. There were originally three chapels but only St George's remains in use today. The mausoleum was the first to be built in Britain in over 150 years.


1965 – Sir Winston Churchill 
Sir Winston Churchill was the first statesman of the 20th Century to be given a state funeral, which was conducted by J.H. Kenyon, a Dignity Funeral Director.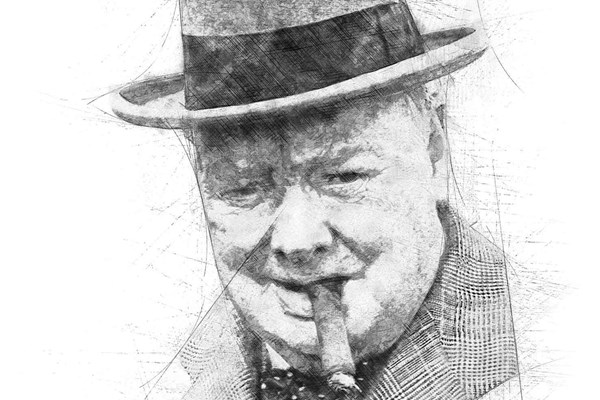 1985 – First UK funeral plan
Dignity pioneered the launch of the first nationally available funeral plan, successfully selling 12 plans during the first year of business.


1986 – Independent Trust Fund
The National Funeral Trust was founded in 1986. It is an independent trust set up to protect plan holders' money. This set a new benchmark for the industry and has been used as a best practice model for over 30 years.


1998 – Television advert 
Dignity ran the first ever funeral plan TV advert with Age Concern.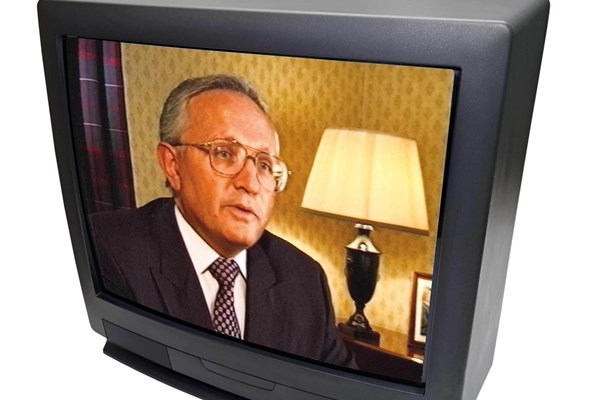 2001 – Dignity Funeral Services
A successful management buyout led to the launch of the Dignity brand.


2002 – Funeral Planning Authority
Dignity is a founding member of the Funeral Planning Authority. It was created to improve the industry standards and increase protection for funeral plan consumers.


2007 – E-commerce website
Dignity created the UK's first transactional funeral plan website.


2008 – Northern Ireland
Dignity acquired its first branches in Northern Ireland. Three of these are in Belfast with one each in Bangor, Newtonabbey and Carrickfergus.


2009 – ISO 9001 Quality Management
Dignity was the first funeral plan provider to gain ISO 9001 Quality Management approval.


2009 – Carbon Neutral certification
Dignity was the first funeral plan provider to be certified as Carbon Neutral.


2011 – Wyre Forest Crematorium
A modern, state-of-the-art building which opened in December 2011 and is set up in 23 acres of well-maintained grounds. The crematorium and cemetery were developed by Dignity in partnership with Wyre Forest District Council.
The project was awarded a prestigious RIBA Architecture WM Award in June 2012.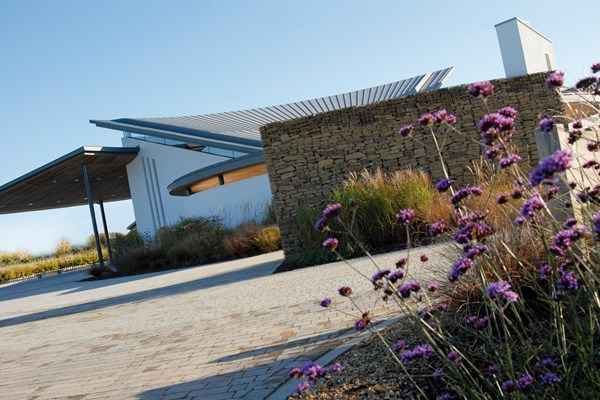 2013 – North of England acquisitions
In 2013, Dignity acquired 40 funeral business and two crematoria in the north of England from Yew Holdings Ltd.


2015 – Customer service award
Dignity was the first organisation to win the Top 50 Companies Award for Customer Service three years running.


2016 – Launch of Simplicity Cremations
Dignity launches Simplicity Cremations, a national direct cremation service.


2017 – First independent Star Rating of Prepaid Funeral Plan market
Dignity's Diamond Funeral Plan was one of only five funeral plans to receive the first Defaqto 5 Star rating.


2017 – Awarded BSI Kitemark
Dignity Funeral Plans became the first ever organisation in the UK to be accredited the BSI Kitemark™ for Customer Service.


2018 – Diamond Funeral Plan awarded 5 Star Rating for the second time
Dignity was once again awarded the Defaqto Five Star Rating for the Diamond Funeral Plan.


2018 – Gold Trusted Service
Dignity Funeral Plans won the Feefo Gold Trusted Service Award which recognises businesses for delivering exceptional experiences, as rated by real customers.


Today
Dignity is a British company that is listed on the London Stock Exchange. We maintain the rich heritage of each of these funeral businesses, employing local people who understand the customs and traditions of their community.
We strive to set the highest standards for the funeral profession in terms of client service and care for the deceased. Every Dignity Funeral Director is rigorously monitored to ensure its client service, premises and vehicles are of the highest standard. We treat all clients as individuals and treat every family with compassion, respect, openness and care.