A day in the life of an embalmer
"As soon as I got the job, I knew this was it for me!"
Lorna Brierley-Davies tells us what life is like being an embalmer, why she won an award for her work, and how music can be a great distraction from the serious nature of the job at hand.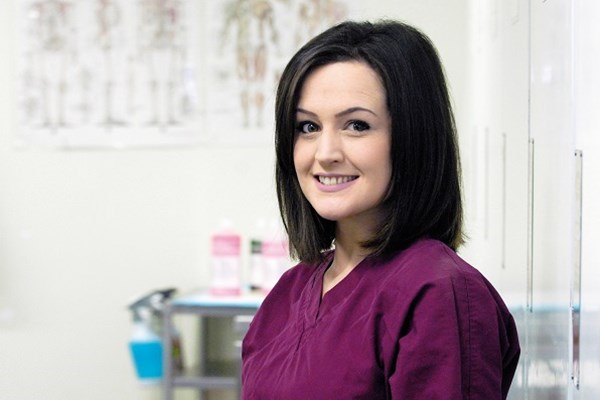 Lorna Brierley-Davies, 32, Embalmer, Dignity Service Centre, West London

Why did you become an embalmer?
I have been an embalmer for going on six years now and I only got into it by chance. At the time, I was a mortuary assistant at Ealing hospital. Upon signing someone who had passed out of my care to two Dignity employees, one asked if I had ever thought about embalming.
I asked for their manager's details and sent my CV, supporting letter, two written references and a letter explaining who I was and to be considered for a position if one became available. As soon as I got the job, I knew this was it for me! I love that it is my own skill and interpretations that give a family a positive experience.


Why did you win an award for your work?
When a person completes the embalming course, the highest grades get put forward to the Trustees of embalmers around the world. I received a mark of 100% and the examiner stated, "In the 25 years I've been doing this job, I've never given anyone 100%."

I was chuffed to bits! I got an International award and a cheque from the Trustees. I was so grateful.


What does your typical day at work look like?
Firstly, I collect all my case reports. Then, I print out 3-4 days of transfer sheets which help prioritise my workload. I perform a fridge check, to see who is in our care. I then undergo the embalming procedures; I wash, shave, apply makeup, clean and prepare bodies. At the end of each day, I clean the embalming suite and my instruments.


Are there any questions that families ask you?
Though I am not client facing, I do still get a few requests. I have been asked to make a loved one's hair or makeup similar to a photo and have also been asked to provide locks of hair for the family to keep.
There was an instance when I was asked to take fingerprints and create a three dimensional hand model of the deceased. I've also been asked to take DNA samples, for later testing.


Are there any misconceptions or myths about embalming?
I have been asked whether the deceased twitch or sit up due to muscle spasm, though I've found neither of these to be true.
I've also found that a lot of people are unaware that you don't need any type of medical background or a degree to be an embalmer. If there is enough drive and interest, anyone can do the job.


How do you distract yourself during the embalming process?
I have a radio on low in the background. It keeps my mind distracted from the serious nature of the job at hand.
For more information about embalming and the services we offer, please read our guide on the embalming process.

Work for Dignity
We work in a unique industry, helping people through an important time with compassion, respect, openness and care. If you're interested in working for Dignity, we offer a range of challenging and rewarding roles.
Discover more about working for Dignity.
---