Memorial jewellery
More and more people are choosing to keep their loved one close by creating memorial jewellery. There are lots of different types of memorial jewellery available. This guide will help you to choose the right keepsake for you.


What is memorial jewellery?
Memorial jewellery, also known as cremation jewellery and remembrance jewellery, is a way to keep the spirit of your loved one close to you, in the form of rings, necklaces, or bracelets. Your jewellery can be made from ashes, inscribed, include features that have special significance.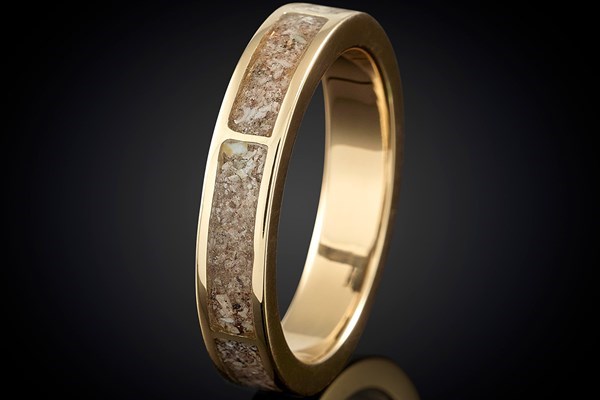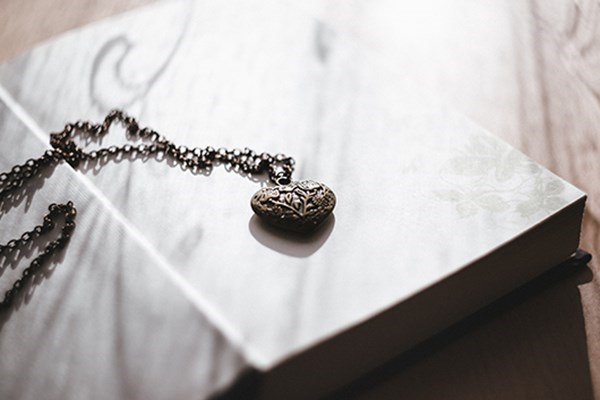 How to choose memorial jewellery
Memorial jewellery comes in all shapes, sizes and designs, with many suppliers able to create bespoke designs that are a fitting tribute to your loved one. When choosing memorial jewellery, you'll need to decide if you would like to have ashes incorporated into the jewellery. You don't have to include them, instead, you can opt for memorial jewellery with sentimental value.
If you decide you would like to have memorial jewellery, you should consider how many pieces of jewellery you'd like to have made. For instance, you might choose to have matching pieces for a few members of the family.

Jewellery made from ashes
If you choose to create jewellery made from ashes, you'll need access to the ashes of your loved one as well as a designer who can create the jewellery for you. There are various ways that the ashes can be incorporated into the design, from heating them to a very high temperature to create memorial diamonds, to setting them within resin or a glass. Memorial jewellery can also be created from a lock of hair.
You may also want to consider the following:
Rules and regulations for cremation jewellery
There are no laws prohibiting you from having ashes put into jewellery, but you will need to have the rights to use the ashes. Your local Funeral Director can advise you on this, but if you are an Executor (of the will) or relative of the person who has passed, you should be able to use the ashes in your cremation jewellery.
If you don't have access to the ashes of your loved one, or would rather not use them, you can still have a special piece of memorial jewellery made, by including an inscription and even a photo.


Choosing the right materials for your memorial jewellery
If you'd like to use ashes in your cremation jewellery, you'll need to work with a jeweller that can set the ashes into the piece. This can be done in several ways:
Glass: Shiny and smooth, this is the most popular way to incorporate ashes into jewellery, creating a durable, sparkling finish that will stand the test of time. Because of the complexity of the heating process, you'll need a jeweller experienced in glassmaking to create glass remembrance jewellery.


Resin: Resin also provides a durable finish that won't shatter under pressure but may scratch or become cloudy over time. However, because it is less time consuming to create, making resin jewellery from ashes is likely to be a cheaper option for those who have a set budget in mind.


Chamber jewellery: Memorial jewellery can also be designed with a chamber which can hold the ashes without needing to set them in glass or resin. This type of jewellery can be supplied for you to fill with the ashes at home.

Gold, platinum, and silver are all popular choices for everyday jewellery, as they are durable and withstand daily life. The price of your memorial jewellery will depend on the metal type you choose, but each metal looks and feels different.
Gold: Gold is a popular choice for memorial jewellery. Durable and bright, gold can be yellow or white in colour. It won't rust or corrode, making it an ideal choice for remembrance jewellery that will be worn all of the time.


Silver: Silver is durable, with a sleek and subtle finish. Resistant to rust and hypoallergenic, silver can be easily polished to a bright shine, making it ideal for jewellery that will be worn day to day.


Platinum: A softer metal, this is usually reserved for memorial keepsakes or pieces of jewellery which will not be worn day-to-day.
Memorial jewellery is a very personal choice. We would recommend talking to your chosen jeweller asking any questions before you order your jewellery.


Types of memorial jewellery
Memorial jewellery comes in various forms, from traditional to modern designs, and from simple pieces to delicate ones. Popular pieces include:
Necklace (locket, pendant etc.)

Ring

Bracelet

Earrings

Cufflinks

Beads


Precious stones
Instead of ashes, you may wish to include precious stones in your memorial jewellery. Common choices include:
Mother of pearl: Soft with a distinct shimmer, this reflects light from most angles. Mother of pearl symbolises the calming of emotions and expresses feelings of love.


Rose Quartz: A gentle pink, rose quartz adds subtle colour to the piece. Symbolising universal love, Rose Quartz is said to bring deep inner healing and feelings of peace.


Sapphire: Sapphires range from purple to orange but are traditionally a brilliant blue. Believed to bring protection, the sapphire is a symbol of strength and kindness.


Ruby: Deep red, rubies signify love, passion and a zest for life. The ruby is hailed as a protective stone, said to guide the wearer away from bad energy.


Jet: A traditional mourning gemstone, jet is associated with the protection from evil and mental stress. Jet is deep black in colour, with a polished, smooth finish.


Birthstones: The birthstone of your loved one can be incorporated into the jewellery to signify their life. It is also popular to couple your birthstone with the birthstone of the deceased, to forever unify both spirits.


You may also choose to have the ashes compacted into a diamond. This process involves taking carbon from the ashes to form a diamond, which can be kept alone or used in jewellery.


Personalising memorial jewellery
All memorial jewellery is personal, but you can add a sentimental touch in a number of ways including inscriptions consisting of dates or messages. Fingerprint memorial jewellery is also popular, where the fingerprint of the deceased is engraved into the metal.
Advice on choosing memorial jewellery
If you would like to choose a piece of memorial jewellery in remembrance of your loved one, please contact your local Funeral Director for further help and advice.