Mausoleums
Mausoleums provide the option of above-ground burial and are ideal for those who wish to have a private resting place. If you are considering choosing a mausoleum memorial for your loved one, this guide explains everything you need to know.


What is a mausoleum?
Mausoleums are an alternative type of memorial, built as free-standing monuments to house the remains of the deceased. This type of memorial dates back to 350BC, where deceased Egyptian kings were laid to rest in the pyramids. Burying the deceased in a mausoleum is known as "entombment".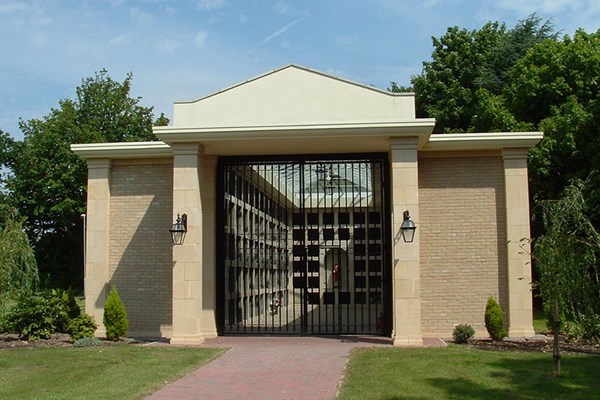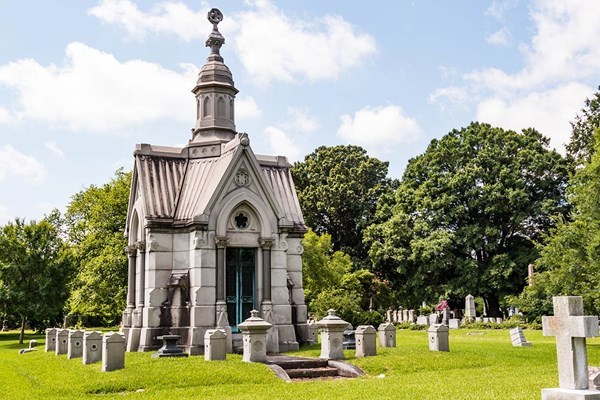 Advantages of choosing a mausoleum memorial
There are many advantages of choosing a mausoleum to commemorate your loved one:
Cleaner and dryer than an exposed grave


Ideal option for people who prefer not to be buried underground


Opportunity to purchase one burial site for family members instead of scattered graves



Indoor mausoleums allow family and friends to visit in comfort, as the crypt is protected from the weather
Talking with family and friends before choosing your loved one's memorial can help you understand if it's right for them. If you know the deceased didn't want an underground burial, then a mausoleum memorial could be the right option.


Mausoleum burial locations
If you decide you would like a mausoleum, the next step is to consider the burial location.
Churchyards and cemeteries have different rules about the kinds of memorials they allow. Some smaller churchyards may not have the space for mausoleums, or allow them at all, so it's important to understand the restrictions to avoid being disappointed.

Your local Funeral Director will be able to provide guidance on this.


How to choose a mausoleum
When choosing the mausoleum, you'll want to consider the following:

Types of mausoleum crypts
There are many different types of mausoleum available. To start, you'll need to choose between an indoor mausoleum or an outdoor mausoleum, and whether you'd like it in a public or private location. You'll then be able to choose the type:
Single crypt: Built to contain the remains of one body.
Family mausoleum: Built to contain any number of bodies, ideal for burying one family together.
Companion crypt: Built to contain two bodies, like double-depth graves.
Columbarium: Like mausoleums, except the niches (wall spaces for bodies) are much smaller, built to contain urns of ashes.
Lawn crypts: Underground mausoleums, built to offer traditional in-ground burials with entombment.
Sarcophagus mausoleums: Half underground and half above ground, built to keep the body below the crypt.


Material
Granite mausoleums are durable and can be built using different colours and shades. You may choose a white or pale grey granite for the mausoleum's structure, but a black granite door to finish. Granite mausoleums also have a lower building cost than other materials.
Marble mausoleums are costlier, but their appearance can be worth it. Their creamy finish is much softer than granite.


Personalising a mausoleum
There are lots of ways to personalise a mausoleum. You can have inscriptions added to the roof or walls, or on the front door. If more than one family member is buried in the mausoleum, you can add memorial plaques detailing the names of the deceased.
It's important to understand the rules and regulations that affect the wording you can include on your mausoleum. These may differ depending on the location you choose. Your local Funeral Director will be able to help you understand what you can and cannot include.
If you're having memorial jewellery created to commemorate the deceased, you could match any inscriptions to the mausoleum itself. Some family members feel this is a nice way to stay connected to their loved ones who have passed away.
Advice on choosing a mausoleum memorial
If you would like to choose a mausoleum for your loved one, please contact your local Funeral Director for further help and advice.