Colourful funerals
Colourful funerals encourage guests to opt against wearing black and instead, choose vibrant colours to reflect and celebrate the life of the deceased.
What to wear to a colourful funeral
When arranging a colourful funeral, you can ask guests to wear colours of their choice or simply stick to one colour which may have been your loved one's favourite.
We suggest giving attendees the option of wearing vibrant colours or dressing in traditional funeral colours, should they feel more comfortable doing so.
Colourful coffins
Colourful coffins are a relatively new trend, though there is a wide choice available for you to choose from. If you would like to find out more, please contact your local Dignity Funeral Director to discuss the available options.
Funeral flowers, floral tributes and balloons
Traditional funeral flowers and floral tributes are usually white and simple but opting for brighter flowers can help celebrate the life of a loved one in a unique way.
There is also the option of giving family and friends a bright coloured balloon each and thinking of a happy memory, before releasing them together and watching them float away.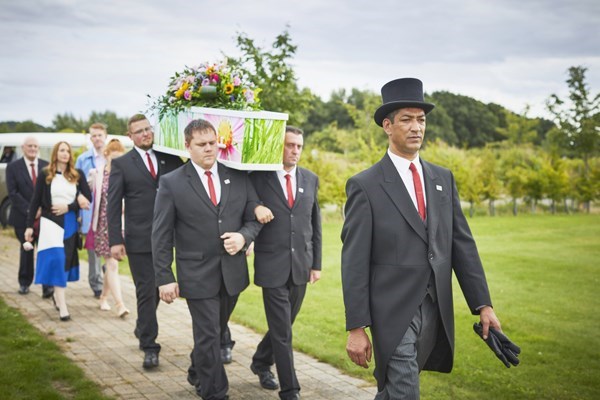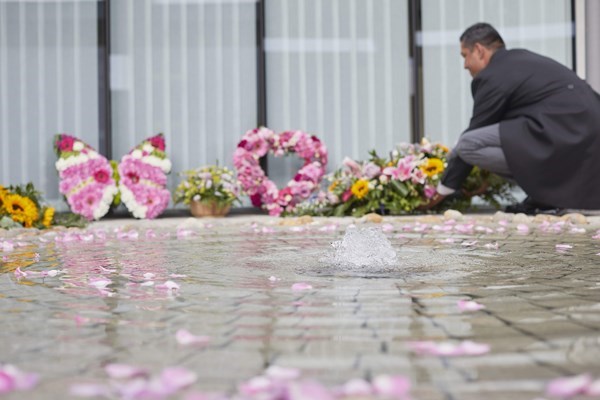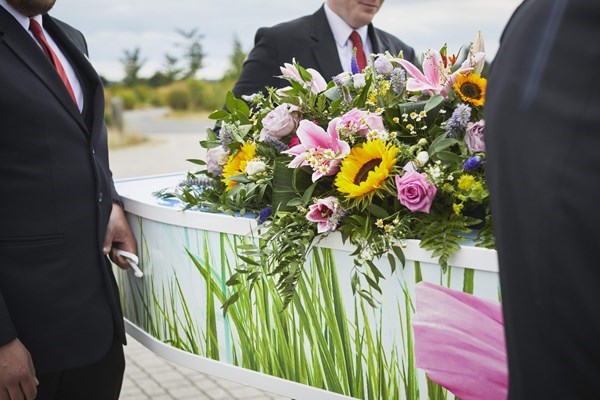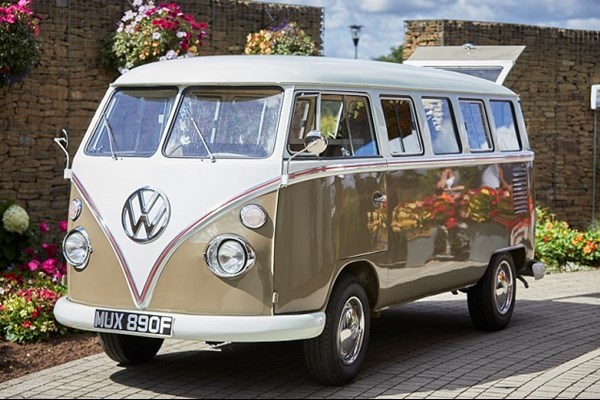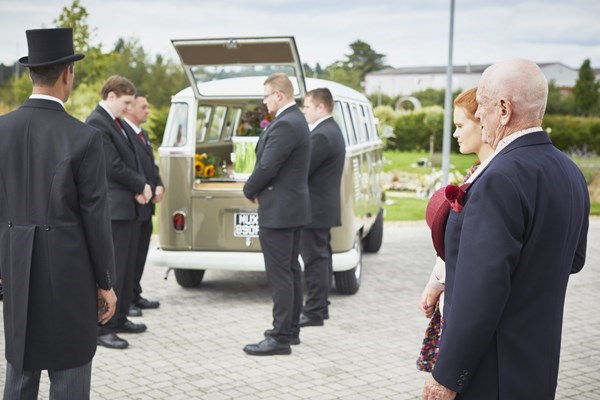 Alternative hearses
If you wish to make your loved one's final journey even more personal, choosing a colourful hearse or alternative mode of transportation which celebrates their life can be a fitting tribute.
Whether it's a fire engine, campervan or horse-drawn hearse, Dignity's professional funeral directors will be on hand to ensure your unique arrangements are met for a special commemoration.
If you would like to opt for a colourful funeral for your loved one, please contact our caring and professional Funeral Directors for more information and to make any necessary arrangements.