The changing face of funerals
With a history that dates back as far as 1812, many of our funeral directors have been involved in the profession for years. Just as other aspects of life have evolved, so has society's approach to funerals, with modern funerals a very different affair to the traditional, formal black-tie events of years gone by. 
In the past, funerals were fairly prescriptive in their approach. They would take place in the local parish church, where the vicar or another religious celebrant would say a few words and hymns would be selected from a hymn book. Today's funerals are far more personalised. For many, a funeral has moved from being a sombre affair to a celebration of life - complete with all that you'd expect from any other celebration, including music, entertainment and laughter. 
Duncan Mason, funeral director and area manager based at T J Davies & Sons, explains, "In 1989, my first year as part of Dignity, I conducted 127 funerals. 126 of those were what we'd now call 'traditional' funerals. These days, people have far more choice - with everything from cars to music, vehicles, photos and eulogies being so much more visual and personalised to the individual. It is our job to help families through this process - to handle all arrangements, ease the burden and provide a guiding hand at a very difficult time."


Music
It wasn't long ago that funeral music was one of a handful of hymns, chosen especially for their sombre tunes or lyrics, or a piece of classical music selected to encourage reflection. These days, the music played at a funeral is just one of many ways that a family can choose to personalise the funeral to reflect the lives of their loved ones.
Funeral directors have access to an almost limitless library of songs, or families can opt to supply their own CDs, MP3s or even live music acts as part of both the funeral itself and the wake afterwards. In fact, for many, music is a way to really inject some personality. With nothing considered off-limits, we've even had requests for songs such as Monty Python's Always Look on the Bright Side of Life.


Coffins
Until fairly recently, coffins themselves were a fairly standard affair, with only one or two coffins to choose from. Today, however, there is far more choice. Families can choose from a variety of materials - from the standard wooden coffin to a wicker or cardboard one - with further options to personalise with plaques, handles or trimmings. With an increased focus on the environment, many families are opting for more environmentally sustainable coffins, while others favour the increased personalisation and splash of colour offered by picture coffins.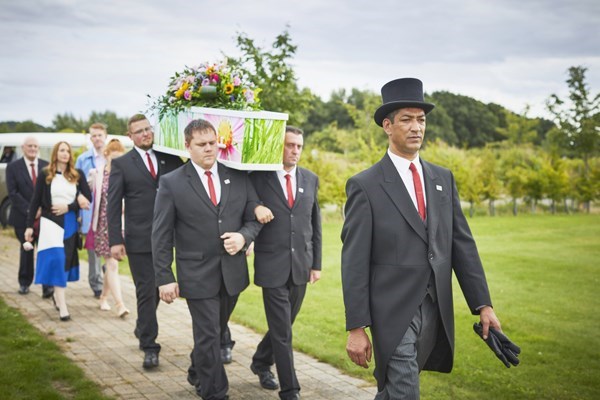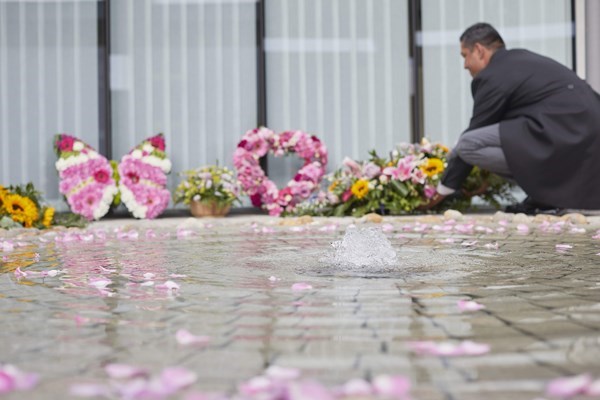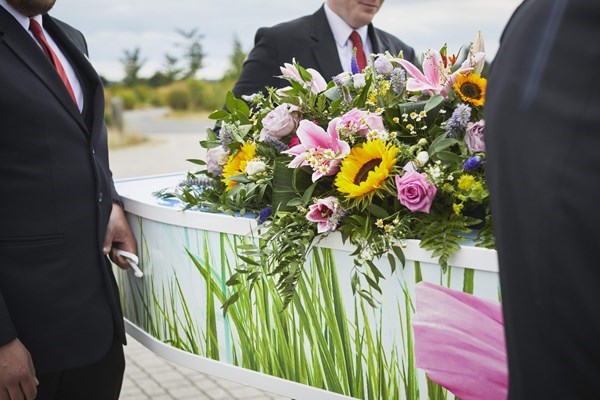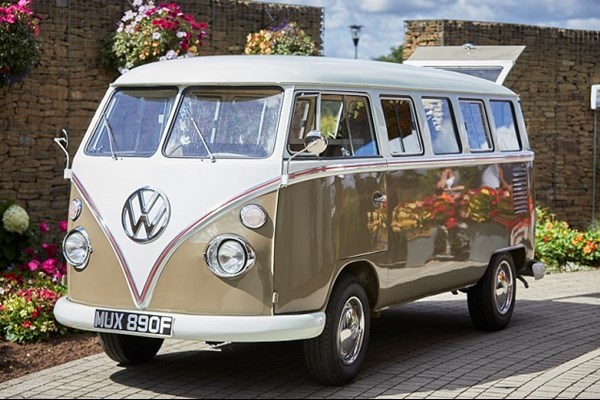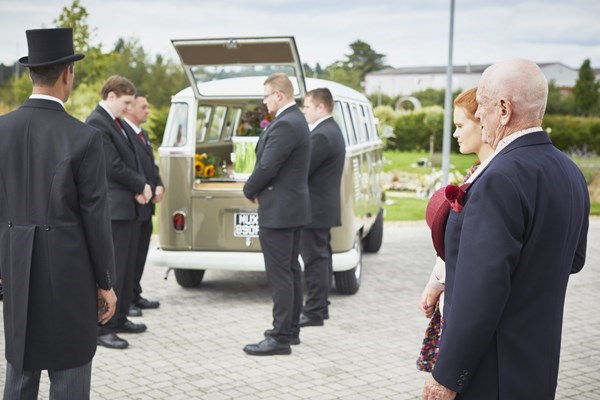 Transport
While many people arranging funerals still favour the traditional black hearse, funeral transport is yet another way that mourners can opt to personalise funerals. Whether rewinding the clocks to mimic funerals of the past with horse-drawn carriages, or something altogether more modern - such as campervans or motorbike parades - vehicles can also be used to reflect the interests and passions of the person who has died. In fact, we've arranged all types of alternative funerals, organising a skip truck for the MD of a well-known skip hire company, lorries for long-distance-drivers, boats and even helicopters to transport the family and their loved ones.
  
The role of religion and celebrants
While traditional funerals are still commonplace, following a particular religious or cultural form or rite of passage, there has undoubtedly been a growth in the number of non-religious ceremonies. Often presided over by a humanist, who focuses on the life of the individual, there is an increasing trend for funerals to be lead by a member of the family, or someone else within their community. 
With a cultural and religious mix throughout the UK population, there is an increase in demand for funerals which reflect the rites of a particular faith or community. Our funeral homes across the UK offer a professional and caring service, with very experienced funeral directors who aim to fully understand your cultural and religious requirements. As well as the funeral services themselves, we are happy to provide facilities for ritual washing and additional religious ceremony support.
Emma Sparre-Slater, funeral director at Francis Chappell & Sons and training manager for South London, explains, "London is such a culturally diverse space that we are very experienced in dealing with funerals for different faiths. I make it my mission to ensure that I understand the rites and traditions of the various faiths that make up my local community.
"In fact, sometimes I find that I'm able to offer families advice which can help ensure that the service offered reflects the traditions of their family members - things that they sometimes may not even be aware of. I love that I'm able to offer that extra level of service for people. With 800 Funeral Directors around the country, we've got a huge bank of knowledge to draw on - so if I come across a type of service I haven't held before, I know there will be someone out there who has some invaluable experience I can tap into." 


Dress code
While many funerals in the UK still lean towards the more traditional funeral attire of smart, respectful black clothing, there is an increasing trend for the family of the deceased to specify a more colourful dress code. If unsure, the best thing to do is to check with the family or the funeral director - or, if you're aware it might be a more traditional funeral, to err on the side of caution. 


Children and funerals
According to the latest British Social Attitudes survey (2017), 26% of people in the UK think it is inappropriate for a child to attend a funeral. Yet, rewind five years, and the figure was almost double. Needless to say, it is important that the age, level of understanding and desires of the child are taken into consideration.
For more information, please read our guide on taking children to funerals.
"There's a definite change", explains Rachael Barber, funeral director and area manager at Gordon Barber Funeral Home. "We're seeing more children at funerals and more people are asking our advice about whether it is a good idea for them to attend.
"I have attended a lot of funerals and there is definitely a trend for children to be more involved. I think the shift towards funerals being a celebration of life has made people feel that having children there is a positive move which helps them to grieve and understand the process."