How to reduce funeral costs
CATEGORIES
Organising a funeral
Did you know that the average funeral in 2020 cost £4,184?* Typically, the overall cost of a funeral is made up of funeral director fees, third party costs, and optional costs.
Third party costs refer to cemetery or crematorium charges, and are also known as disbursements. Optional costs are the charges for any extras, such as funeral flowers or extra limousines. This guide will look at six ways you can save on funeral costs, helping you keep expenses to a manageable level.


1. Consider the differences between a cremation and burial service
If you're wondering how to reduce funeral costs, one of the first elements to consider is which type of funeral service you would like. Generally, you will find that a cremation will cost less than a burial, although this does depend on the options you choose.

How to reduce the cost of a cremation funeral
If you choose a cremation service, there are some ways to cut down and help towards funeral costs. For example, you could save on the cost of burying cremated ashes by scattering them instead. Common places to scatter ashes include:
A memorable location which meant something to your loved one

Family garden

On a beach
Alternatively, our Funeral Directors do offer the option of scattering ashes at a crematorium free of charge to help you keep costs down. Or, if you would like to keep your loved one's ashes at home, you can select an urn or scatter tube of your choice.
Crematorium charges vary depending on location and when the service is being held. When choosing a date for the funeral, consider holding the service on a week day. If you wish to arrange the funeral for a weekend it could prove to be more expensive, as most funeral directors and crematoria may charge extra. There may be slightly cheaper slots at various times throughout the week; if you can be flexible with dates and times, it's worth enquiring about different time slots with your local funeral director.
View our full breakdown of cremation costs in the UK.

How to reduce the cost of a burial funeral
If you would like a burial service, there are a number of ways you can keep costs to a minimum:
EROB – this is the Exclusive Right Of Burial, and is the physical burial plot itself. To save costs on this, your loved one could be buried with other loved ones that have passed away, rather than by themselves. Reopening an existing burial plot is cheaper than paying for a new one.
Burial location – if your loved one was not a resident in their chosen place of burial, the cost of burial will be higher. Choosing a burial plot within the local authority in which your loved one resided will help reduce costs.
View our full breakdown of burial costs in the UK.
2. Choose your funeral director wisely
Funeral director fees are a large part of the cost of a funeral, so it's important that you find the right one for you and your family. When you choose your funeral director, remember that they will be responsible for providing expertise and support every step of the way.
Your funeral director should arrange everything, from the collection and care of your loved one, to liaising with all third parties on your behalf to managing the funeral arrangements and coordinating the day itself.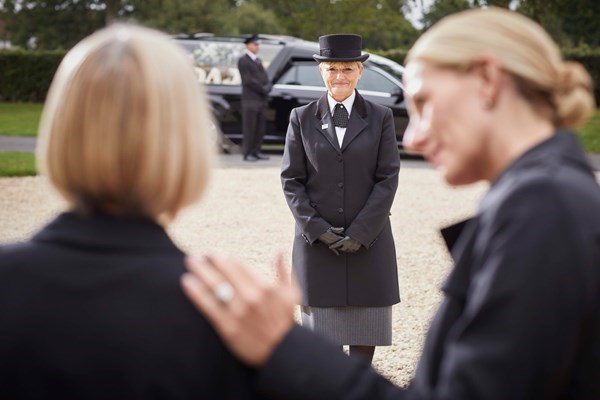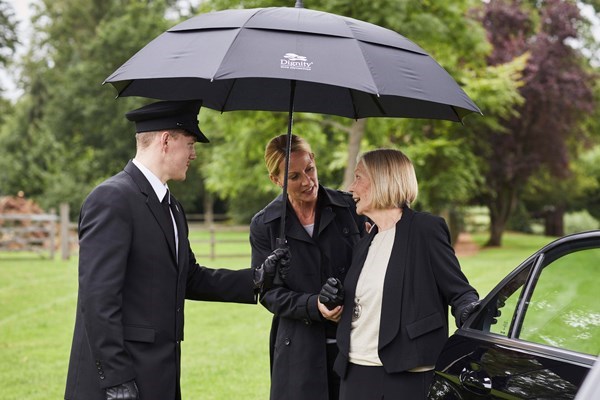 Personalising the funeral
If you would like to tailor your loved one's funeral and arrange a service which reflects and celebrates their life, make sure that the funeral director allows you to personalise it as much as you'd like to.
Dignity's Full Service Funeral allows you to create an entirely personal and bespoke commemoration, reflecting the individual life of your loved one. Here are a few things you may wish to consider and talk through with your chosen funeral director:
Alternative coffins or 

caskets

Dressing in personal clothes or a gown

The location of the funeral service and committal 

The many alternative hearse options available 

Landmarks you may wish to include along the processional route

Floral tributes and charitable donations 

Printed service stationery 

Readings, poems, hymns, and music

Urns and memorials
Planning a funeral can be overwhelming and emotional. A good funeral director will make you feel more comfortable by guiding you through the process step by step.
When considering funeral costs, be sure to get any of your important questions answered by the funeral director. Then, request a quote detailing the services to be provided. This will allow you to make a fully informed decision based on cost and how comfortable you feel with the service offered.


3. Save money on the cost of a memorial
The average cost of a memorial in 2018 was £824*. It's important to think carefully about the way you'd like to remember your loved one and there are lots of different types of memorials you can choose from.
If you choose a physical memorial, this can include memorial benches, mausoleums, headstones and more. Memorial costs can vary and add up because they can include fees for:
Material of the headstone – granite, marble, stone. Typically, granite is a cheaper option than marble.
Shape – upright, flat, kerbed. Flat headstones can prove to be cheaper than upright headstones.
Design – drawings, lettering, symbols. Engraving a headstone can cost per letter or symbol, so make sure you find out exactly how much your chosen design is going to cost before committing to it.
Preparation - fixing of the memorial into the chosen plot.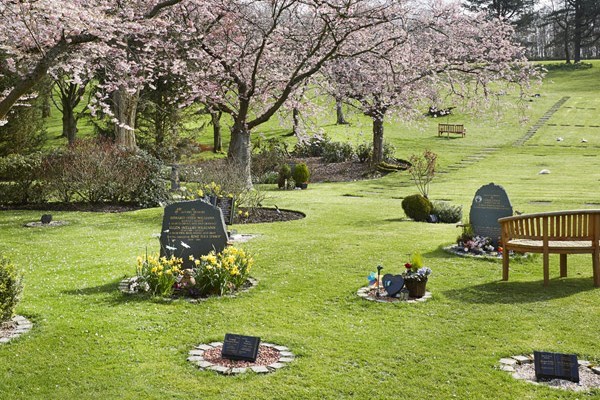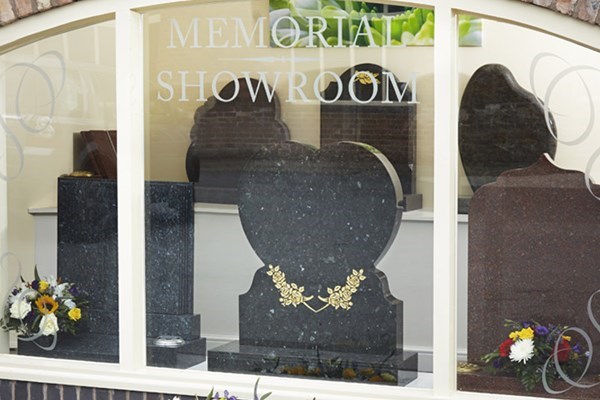 There are other ways to commemorate your loved one instead of a physical memorial. Here are some alternative options that could help you save on funeral costs:
Scatter their ashes somewhere special

Keep their ashes somewhere close to home

Plant a tree in their memory
If you've already decided how you would like to memorialise your loved one, contact your local Funeral Director to discuss your requirements. Our professional Funeral Directors will be able to offer guidance and support when choosing a memorial and they will also advise you on all of the costs involved.
4. Travel in your own vehicles
To save on the cost of funeral cars, you could choose a hearse to transport your loved one and advise the rest of the procession to follow in their own vehicles, rather than pay for limousines or other private funeral cars.
If you and your family are driving in the funeral procession, you may want to consider funeral procession etiquette. This includes checking the processional route and time of arrival.
5. Extra considerations for reducing funeral costs
Below are some extra considerations for keeping funeral costs to a minimum:
Choose to have one coffin tribute, and then ask for donations towards a charity or organisation of your, or the deceased's choice, rather than spending money on flowers.

Provide your own catering for the wake, instead of paying for a caterer.

Use a free online funeral notice service to notify friends and family of the funeral details rather than paying to place an obituary in a local newspaper.

*Source: SunLife (2021), Cost of Dying Report, sunlife.co.uk/costofdying2021

---