Memorial benches
Memorial benches are a popular way to commemorate loved ones. This guide will explain what you'll need to think about when choosing a memorial bench and how you can personalise it to commemorate the life of the person who's passed.


What are memorial benches?
Memorial benches are usually placed in a public place to commemorate a person who has died. They can offer those who are grieving a sense that they're giving something back to the community because they know the bench will be used and appreciated by many people. It also provides a quiet space to sit and reflect.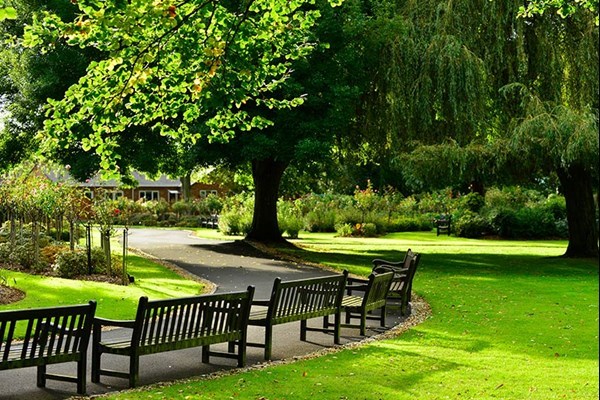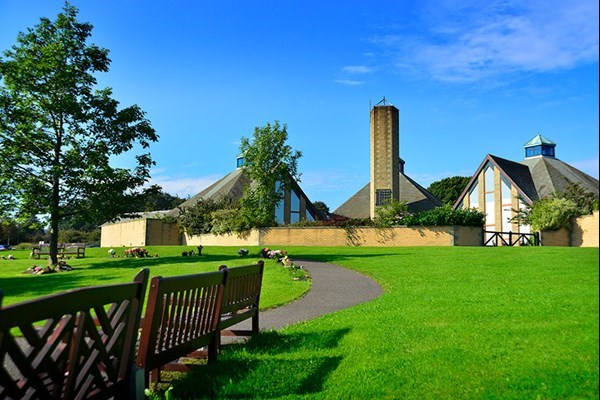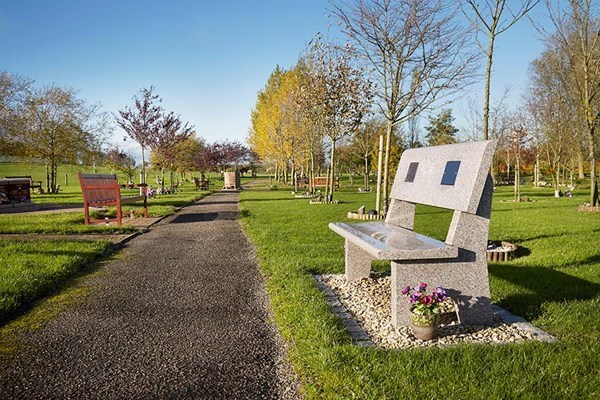 Where can I place a memorial bench?
The first decision you'll need to make is where you'd like to place the bench. Many choose to put the memorial bench in a public place – perhaps a location that holds sentimental value, for example, at a local beauty spot, the seaside or gardens and parkland.
Other places to consider are:
Botanic gardens

Coastal paths

Cemeteries

Parks

National Trust property
While having memorial benches in public places is a popular choice, you may wish to choose a private place of your own, such as your garden, where you can spend time mourning whenever and however you want to.
Rules and regulations for choosing memorial benches
Where you choose to have the bench is totally up to you, but there are rules and regulations relating to where memorial benches can be placed, so you will need to get permission if you plan to put it in a public place. Our guide gives you an insight into some of the rules and regulations.
Do memorial benches need planning permission?
When you're choosing where to place a memorial bench, you'll need to be granted permission from the local authorities to do so first. This could be the local council, churchyard manager, or private landowner if you'd like to place the bench on land owned by another public body or the National Trust. It is important to remember that the rules and regulations surrounding memorial benches will change depending on the area and location you have in mind.
There may be a cost to be paid to gain permission, so you'll need to ask about any charges. Local authorities will also be able to tell you if there are any limitations as to where you can or cannot place one.
Can I buy my own bench?
Some local councils will ask you to buy the bench yourself, while others will supply the bench and the plaque on your behalf. Many councils will have information about this on their website, but it is important to find out before you set your heart on a design.
When it comes to the style and material of bench, you will need to be prepared to buy a good quality, probably hardwood bench. These weather much better than softwood and metal benches and will ensure that your memorial bench is there for years to come.
Can I install my memorial bench myself?
Once you've decided on a location, you'll need to speak to the council or landowner about getting the bench installed. Memorial benches that will be installed in a public space will need to meet health and safety standards to ensure that they are safe for public use. For this reason, most councils and landowners will want to use their own installers. The cost will vary by location. Councils are likely to remove any memorial benches that are not fitted correctly or do not have the right permissions.
Who will maintain my memorial bench?
Memorial benches located in public areas are usually maintained by the council. This doesn't mean that you can't help with keeping the bench looking its best, such as cleaning and weeding the area. However, painting or repairs should be reported to the council to ensure that the correct health and safety procedures are followed and the appropriate materials used.
What is there is no room for a new bench in my chosen location?
In some instances, if there is no room to add a new bench, memorial plaques can be added to existing benches. Speak to the council or landowner about this.
How to choose a memorial bench
Once you've decided on a location and sought permission to have your memorial bench installed, you'll need to decide which type of bench you'd like. You may wish to choose a cremation bench, which has ashes stored inside, or you can simply memorialise a standard bench.
To choose a memorial bench to commemorate your loved one, you'll need to consider the following:
Material

Finish

Personalisation


What material should a memorial bench be made from?
Memorial benches can be made from a variety of different materials, including wood, stone, metal and even plastic. Keep in mind that your choice of location can make one material more suitable than another. Hardwood tends to be the most popular choice, but memorial benches are available in a range of materials, including:
Teak: Ideal for coastal memorial benches because it's tough so it won't warp, rot or crack even in harsh weather conditions; it also doesn't require any treatment or maintenance.


Oak: A wide grained wood that can be weak depending on the weather; care and maintenance will help to reduce cracks.


Mahogany: A natural material that can quickly show surface cracks; this wood tends to need more maintenance than teak.


Recycled plastic: An increasingly popular choice for locations that allow them, plastic memorial benches offer the benefit of needing little or no maintenance.


Metal: Metal benches are hardwearing and durable, with a long life span. Depending on the finish and the location, they may need repainting regularly to keep them looking good.


Personalising a memorial bench
Memorial benches are a tribute to a loved one, so many people choose to personalise them with the individual's name, birth date, and the date they passed away. Most cemetery benches can be engraved to include a special message about your loved one.
You should be able to add a personalised engraving.
Some popular examples include:
In remembrance of

Never forgotten

Fond memories of
You may also wish to add a line from a favourite poem, song or hymn, but bear in mind space can be limited.
Occasionally, council and landowners will allow you to personalise your memorial bench by installing a unique design rather than a standard one. Details of the bench construction, materials and specifications will usually need to be pre-approved.
It's also important to be aware of any rules or regulations that affect the wording that can be included on memorial benches. These can vary depending on whether you plan for the bench to be placed in a cemetery or churchyard.
Your local Dignity Funeral Director should be able to provide advice on what you can and cannot include.
Advice on choosing a memorial bench
If you would like to choose a memorial bench to commemorate your loved one, please contact your local Funeral Director for further help and advice.