Cremation memorials
Many families may be unsure about what to do with their loved one's ashes after a cremation service. Whilst urns are a popular choice, there are lots of different cremation memorials to choose from.


Cremation urns
A cremation urn is a container used to store the ashes of the deceased. Usually decorative, these can be kept at home, used to hold ashes until they are scattered, or buried.
There are lots of things to consider when choosing a cremation urn. Deciding on the size, shape, and material might be something you and close family do together.
This guide to cremation urns will help you get an understanding of the types of urns available.

Cremation plaques
You may wish to commemorate your loved one with a cremation plaque.
Plaques give you the option to add longer inscriptions that may not fit on a headstone and can be placed somewhere memorable for you and your family to visit, perhaps near to where the deceased's ashes are scattered.
Read this guide on memorial plaques to help you make your decision.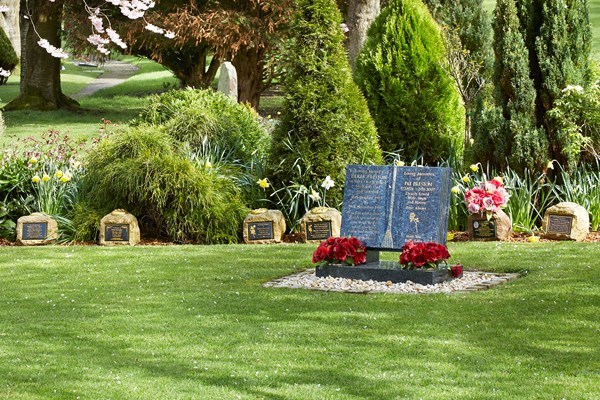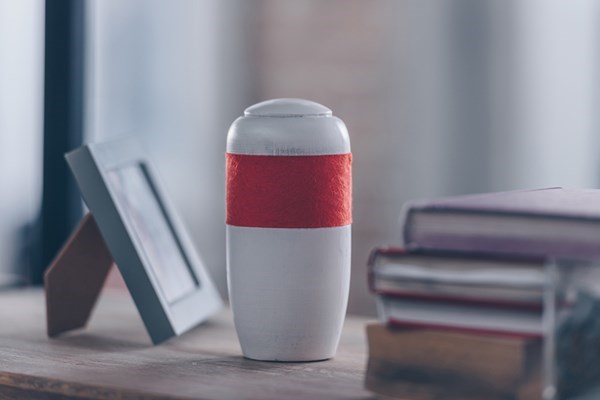 Memorial headstones
If your loved one is cremated rather than buried, they can still have a headstone.
Churchyards and cemeteries usually have different plots for cremated remains such as urn gardens, where headstones can be placed in memory of your loved one.
Learn more about the types of memorial headstones you can choose from.

Memorial vases
Memorial vases are designed to hold flowers next to a final resting place.
You may choose to place a memorial vase at the grave, or somewhere more personal such as your back garden. You can have memorial vases engraved, but make sure you understand the rules and regulations of the burial site before committing to certain wording, as some cemeteries may have restrictions.
Find out how to choose a memorial vase to commemorate your loved one.

Cremation jewellery
It is becoming increasingly popular to have ashes added to a piece of sentimental jewellery as a keepsake.
For some people, this helps them feel close to the spirit of the deceased and means they can carry a keepsake wherever they go, which can help them cope with loss. Memorial jewellery can be engraved with lettering or images that mean something to your family, and the ashes are usually set using glass or resin.
If you're considering having your loved one's ashes incorporated into a necklace, bracelet, or ring, learn more about memorial jewellery and explore your options.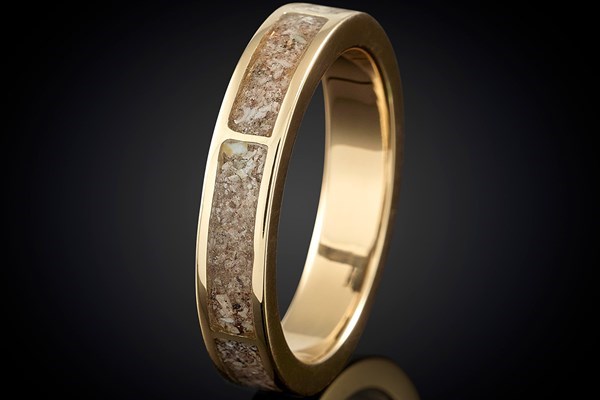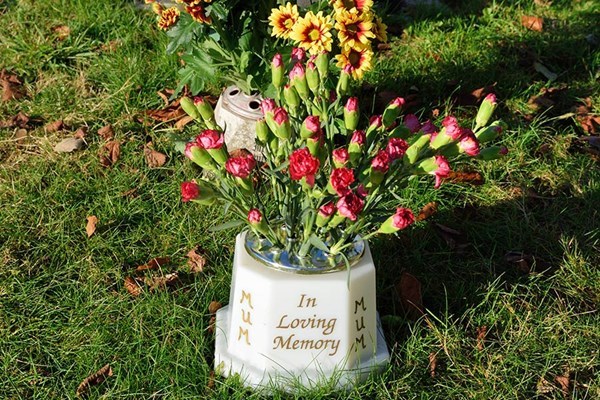 Discuss memorial options with your local Funeral Director
Contact your local Funeral Director for professional and expert advice on memorials. They will guide you through all of your available options and explain memorial costs in more detail.