Memorial vases
Memorial vases are a popular choice to help commemorate the life of a loved one. This guide will explain how you can choose a memorial vase, from the material and design to adding a personalised message.

What is a memorial vase?
A memorial vase, or cemetery vase, is designed to hold flowers at a graveside. You can choose to have a vase as a single piece, or to have one included as part of a larger memorial. For example, some headstones have a flower holder built in.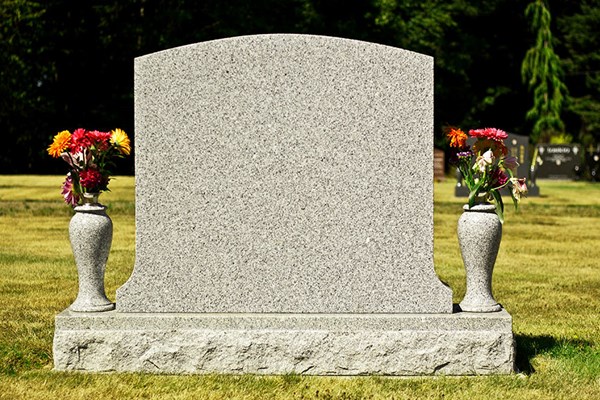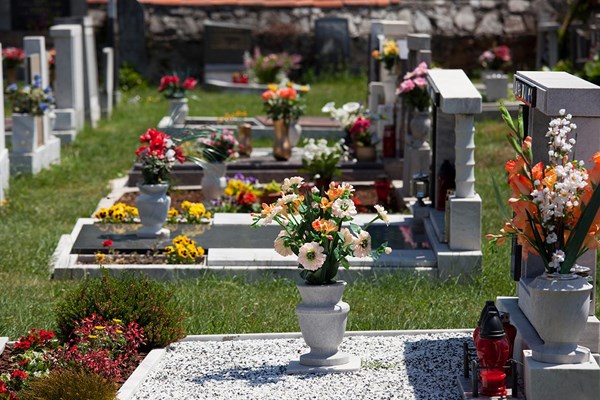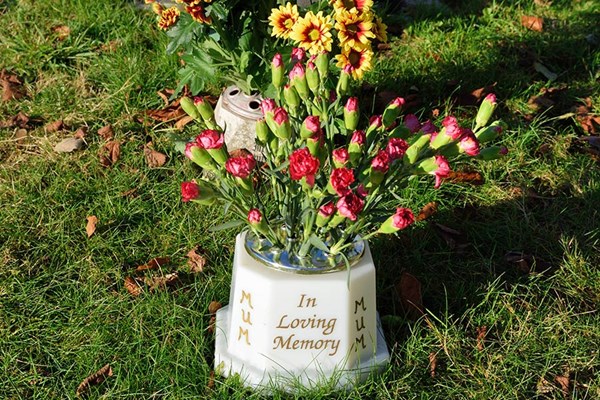 How to choose a memorial vase
If you'd like a memorial vase to commemorate your loved one, you'll need to consider whether you would like to choose your vase separately, or whether you will choose a headstone that incorporates a flower holder.
In some cases, depending on the design of the headstone you've chosen, you may decide to have two memorial vases, placing one either side of the headstone. 
You may also want to consider the following:

Rules and regulations for memorial vases
It's important to be aware that churchyards and cemeteries have different rules about the kinds of memorials they allow. It can be helpful to understand these before you choose the vase, to make sure you choose something suitable and avoid being disappointed. Your local Funeral Director will advise you on your options, based on the place of burial you have chosen.

Material
Granite, marble, and stone memorial vases are all popular choices because of their durable nature. You can also choose for them to be made from the same material as the headstone, if you would like these to match. Stone, granite, and marble all tend to work best for simpler designs.
Granite: Polished black granite is a popular choice for traditional memorial designs.


Marble: The creamy appearance of marble creates a softer, more delicate appearance.


Stone: Stone has a soft, natural appearance which is often well-suited to country churchyards.
As an alternative to stone, metal memorial vases are also durable and tend to offer some more intricate designs.
Stainless steel: If you would like the vase to keep its shiny surface over time, stainless steel is a good option.


Bronze: This material changes colour over time, taking on a less shiny and sometimes almost greenish tinge. This makes it a good choice if you'd like the vase to blend in more with its surroundings.
Memorial vase designs
Memorial vases come in a variety of shapes and sizes. Some vases have a flat surface which can be used to engrave a message. Those with a rounded surface are often better suited to stand at the side of a headstone, particularly if you want to display one either side.

Personalising a memorial vase
Most cemetery vases can be engraved to include a special message about your loved one. You may also wish to add a picture, which can be a beautiful and personal touch.
The size of the vase and the available space for engraving will affect the length of message you can include.
It's important to be aware of any rules or regulations that affect the wording you can include on your memorial. Your local Funeral Director will be able to provide advice and guidance on what you can and cannot include.
Choose a memorial vase to commemorate your loved one
If you would like to choose a memorial vase in memory of your loved one, please contact your local Funeral Director for further help and advice.
Search for your local Funeral Director