Memorial statues
Memorial statues are a symbolic way to remember someone who has passed away. This guide will explain what your options are, helping you choose a commemorative statue for your loved one.


What is a memorial statue?
A memorial statue can help commemorate the life of your loved one and may be a symbolic representation of their beliefs. Different statues and sculptures will have various connotations, so it's important to understand the symbolism before making your decision. You can choose which type of statue or sculpture you prefer and add personal touches such as engravings and inscriptions.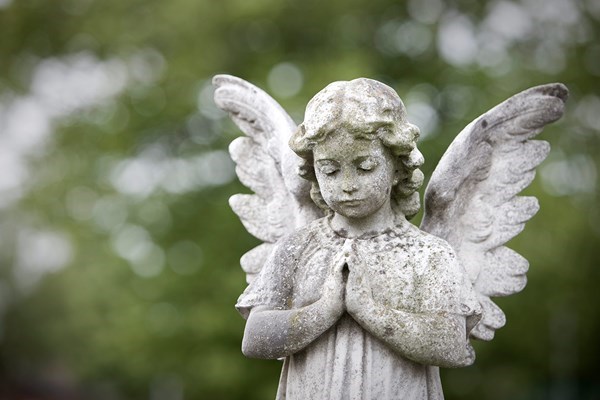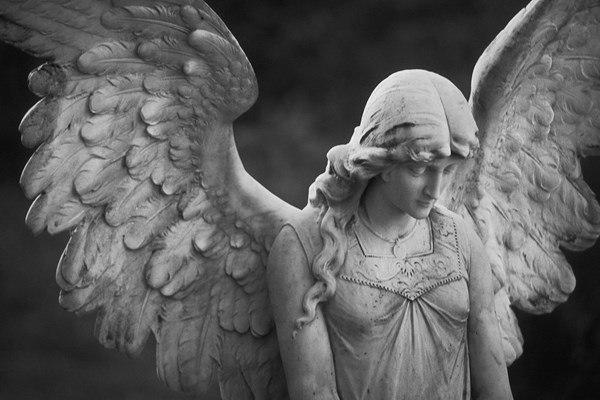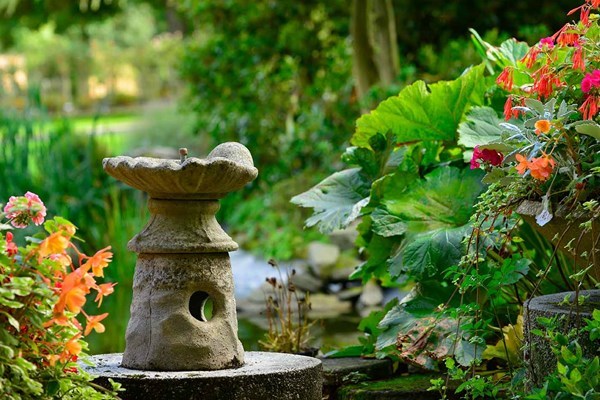 How to choose a memorial statue or sculpture
You might like to have a statue, or a sculpture, designed for your loved one's resting place. Or they may have requested a statue in their funeral arrangements before they passed away. In either case, there are minor differences between statues and sculptures:
Memorial statue: Typically a 3D representation of a person or animal figure.
Memorial sculpture: This can be a 2D or 3D figure of a person, animal, or abstract.
You'll need to decide what your budget is before choosing a design and considering where it will be placed. The overall cost will depend on the size and the material of the statue, but you can talk to your local Funeral Director to for further advice and guidance.
You may also want to consider the following:

Rules and regulations for memorial statues
Burial sites may differ on the rules and regulations surrounding memorial statues and sculptures. For instance, some churchyards may not have the space for you to add a memorial statue, whilst others may be limited to a particular size. It's important to get an understanding of the restrictions before you make your decision.


Material
Granite
Granite is a popular choice for memorial statues due to its durability and is regarded as a symbol for strength and status. Polished granite gives an almost mirror-like aesthetic, but there are also different shades of granite that you can choose from.
Marble
Marble memorial statues are popular choices because they can be easily sculpted and carved. Marble gives a softer, more delicate appearance compared to granite, and white marble in particular symbolises purity and immortality. Its etymology comes from the Greek word "marmaros", meaning "shining stone". 
Bronze
Bronze can also be easily sculpted and carved, giving you the option for intricate statue designs. Heavily symbolic in the Bible, bronze represents the human nature and relates to Jesus' sacrifice.
You may decide to have your memorial statue match the headstone you have chosen for the deceased. Learn more about headstone memorials.


Memorial statue designs
The next step is to consider the design of your statue or sculpture. You might like to consider a columbarium, which is a free-standing part of a mausoleum that holds cremated remains.
Alternatively, you could choose to have a statue of an angel to represent solace, beauty, and dignity. Other variations of statues include:
Cupids: In Greek mythology, cupids represent love, desire and affection.


Cherubs: The guardians of the Garden of Eden, cherubs represent a Holy bond with God.


Jesus Christ: Many people choose to have a statue of Jesus Christ, perhaps holding a sacred heart to represent their religious beliefs and afterlife.


Kneeling angels: These represent rising from troubles or bad experiences and can be positive symbols for many people.


Animals: Whilst some people may wish for a statue of their pet to be placed by their resting place, others may choose animals that represent strength and courage, such as an eagle, lion, or horse.
Your local Funeral Director will be able to provide you with more information to help you choose the right design.


Personalising a memorial statue
Depending on the size of the statue, you could choose to have your loved one's name, date of passing, and a meaningful symbol or saying engraved.
Ask your local Funeral Director for advice on this. They will be able to inform you of any restrictions based on the burial location.
Advice on choosing a memorial statue
If you would like to choose a memorial statue to commemorate your loved one, please contact your local Funeral Director for further help and advice.